10 Picnic and Potluck Desserts That Are Easy to Transport and Totally Mess-Free
17 maja 2019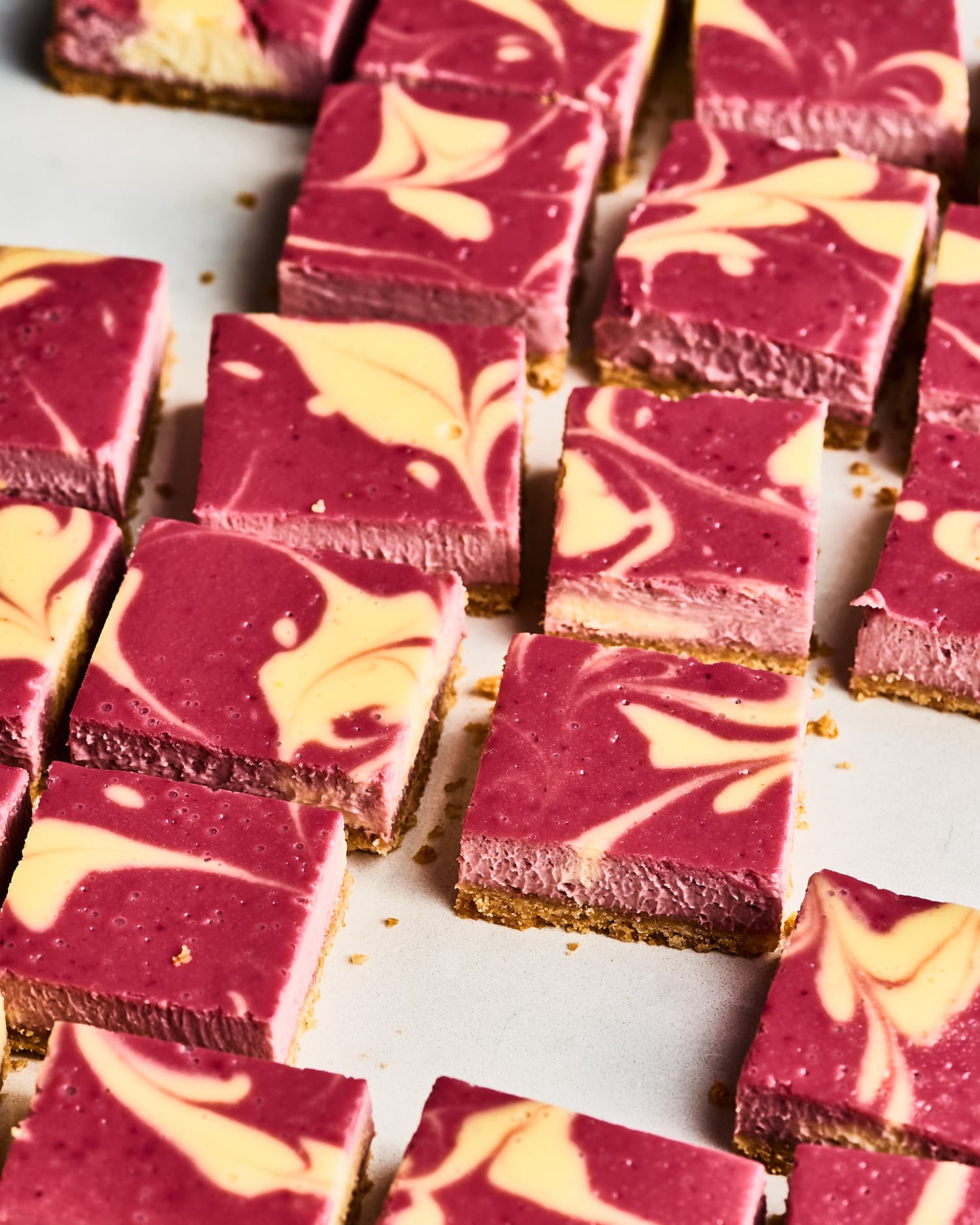 Now that the weather is warming up, I can't help but have picnics and potlucks on the brain. Outdoor gatherings with plenty of good food are one of my favorite parts of spring and summer, and as far as I am concerned, the dessert is often the best part. Having a few go-to recipes for sweets that are easy to transport and easy to eat is simply non-negotiable, so I'm sharing my favorites — the ones I'll be making again and again.
These eye-catching cheesecake bars can be adjusted to feature all your favorite berries as they come into season. Try them with blackberries first, then swap in blueberries or raspberries.
I suggest you make a double batch of these hearty, trail mix-inspired oatmeal cookies. Bring half to your gathering and save the rest so you can grab one as an afternoon snack through the week.
To make this cake picnic-friendly, pour the glaze over the top once the cake is completely cooled. That will also allow the glaze to harden and keep things from being a sticky mess.
Nothing says spring and summer like a fruit pie, but unfortunately most are a little tricky to transport. Instead, opt for this handheld version.
Since these mini cheesecakes are protected by their paper wrappers, they're totally mess-free to transport. Feel free to top them with anything from fresh berries to mini chocolate chips.
If you want to be the most popular person at your next potluck or picnic, all you have to do is bring these gooey s'mores bars.
While the candy lime garnish for these key lime cupcakes is optional, it does make them stand out among the spread at the potluck.
This doughnut-like Bundt cake is fun for kids and nostalgic for adults, so there's no question that every slice will be eaten.
If you'd rather not turn the oven on, consider these easy no-bake bars which are both sweet and salty, thanks to a mix of chocolate and crunchy pretzels.
Snickerdoodles might look unassuming compared to chocolate chip-studded cookies, but their warm cinnamon flavor and soft texture make them an easy winner.