10 Simple Sides to Serve with Burgers
14 maja 2019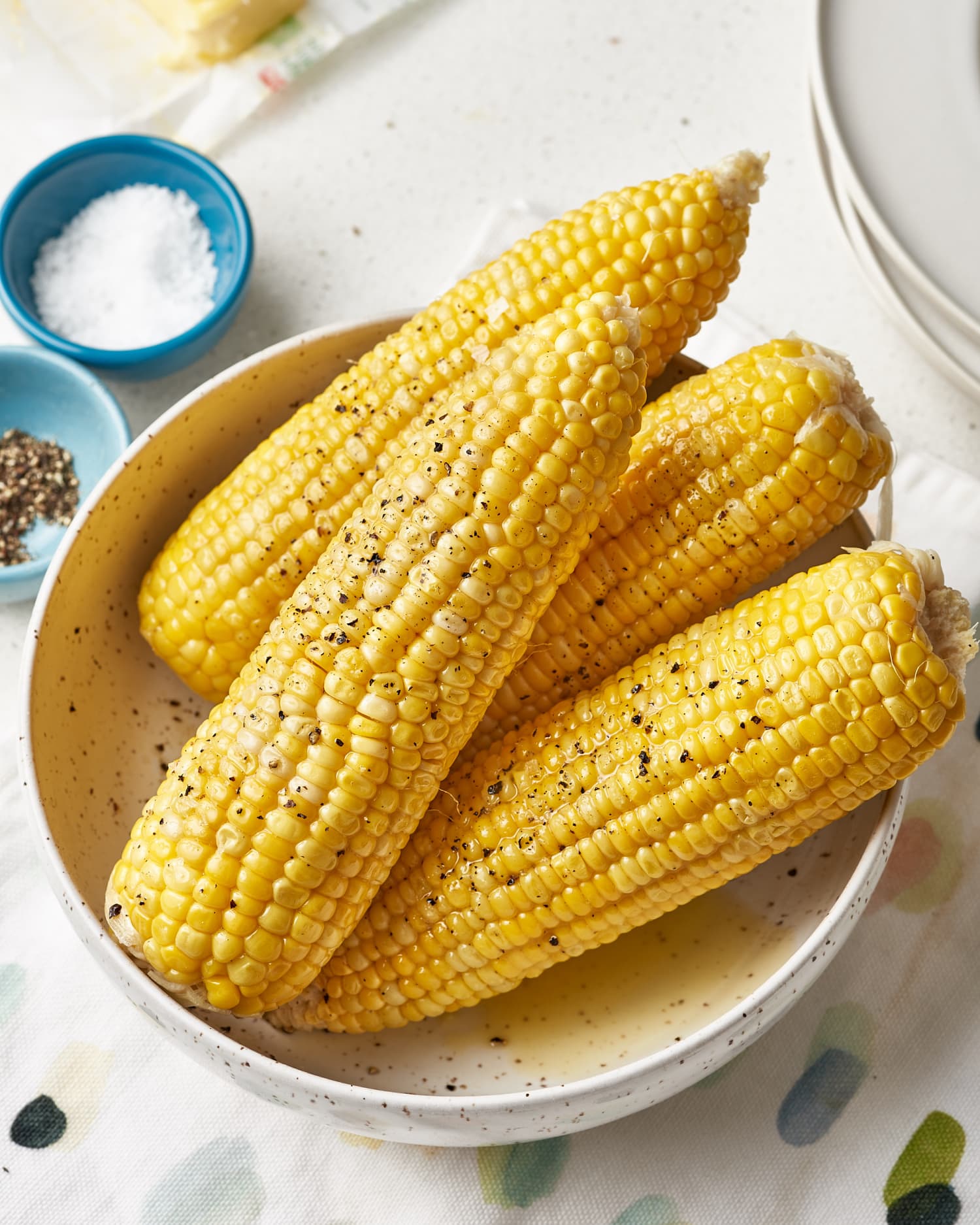 Now that grilling season is upon us, it's time to bring burgers back into the dinner lineup (and of course your weekend cookouts). Whether you opt for beef, turkey, chicken, or your favorite veggie variety, burgers cook up fast — and deserve a simple side that's just as easy and delicious. Here are our 10 favorites.
Partnering your burger with an ear of fresh corn just screams "summer." Best of all, this summer classic comes together in just a few minutes on the stovetop.
Orzo is one of my favorite choices for a quick pasta salad. Not only is it quick-cooking, but it also has a way of feeling kinda fancy. Plus, the leftovers make a great lunch.
Cucumber salad is the summertime side that has a knack for pairing well with just about anything you cook for dinner. It's especially great, however, on burger night.
I like to cut down on the prep time for this slaw by starting with bags of pre-shredded cabbage and carrots from the produce section.
You'll want to keep this classic in your regular summer side dish lineup. It skips the mayo in favor of a simple dressing made from ingredients that are probably already in your pantry, and tastes like your favorite Italian salad dressing.
If you're firing up the grill for burger night, go ahead and throw some zucchini and summer squash on as well. It's a fun way to get salad on the table and a nice change of pace from your regular bowl of greens.
If you find yourself making a beeline for the avocado in green salads, it's high time you make these creamy green cubes the star of the plate.
If the grill's already fired up, go ahead and cook the corn on the cob there too. Grilled corn is tender and rewards you with an irresistibly smoky char.
This five-ingredient slaw is a favorite in my household throughout summer and beyond. It's the quick, flavor-packed side I can toss together in just a few minutes.
Slices and half-moons are always great, but getting out your spiralizer gives this simple summer side an instant upgrade.