12 Fun & Easy Recipes to Make with Your Kids This Summer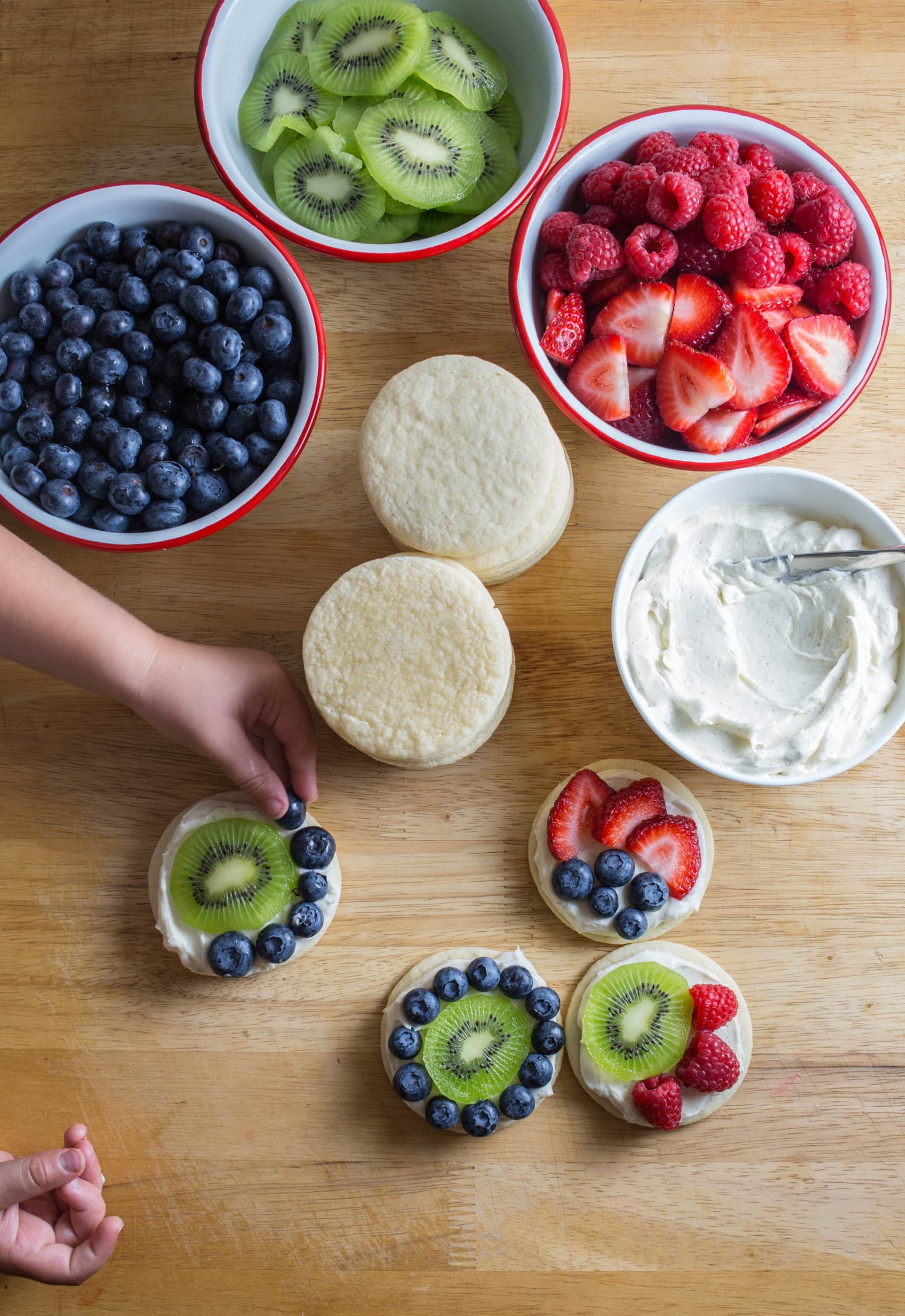 Summer vacation just kicked off for my rising first-grader, and this is the first year she'll be bouncing between day camps and days at home. During the days at home, we both need activities that beat summer boredom. I've already got a pretty long list, but I'm hoping to mix in more opportunities to teach her kitchen basics and make some fun memories. These are 12 of the recipes we picked together to make this summer.
This two-ingredient ice cream is both really easy and really good. It's also a great way to get her more comfortable using the hand mixer on her own.
Fruit salad is excellent for practicing basic knife skills. Plus, summer really is the best time for a rainbow of fruit.
Here's the basic idea of this recipe: Purée watermelon with sweetened condensed milk and freeze for instant sorbet. While my first-grader will need help getting the watermelon open, she can do almost every other part of this recipe alone.
Air-popped popcorn is an everyday snack option for my kids, and I think in selecting this recipe my daughter is telling me that she's bored with the basic butter and salt. She can pop the popcorn herself using this microwave method.
Summer is the perfect time for an industrious lemonade stand at the end of our driveway. We love this recipe for big pitchers of lemonade without making simple syrup.
A favorite meal is the single best entry point to cooking — especially for kids. My daughter is becoming quite adept at the microwave and she's really excited to tackle this one.
Here's a tip: Ask your favorite farmers market fruit stand for their bruised fruit, and turn it into easy sorbet. The best thing about this sorbet recipe is that it doesn't matter what type of fruit you use, and you can combine fruits for tons of different flavors.
Buy some plain gelatin now, and you and your kids can turn it into jello all summer long with all kinds of fruit, juices, and milks. (At least, that's what we are planning to do!)
This classic ice box cake recipe is simply whipped cream and chocolate wafer cookies. It's actually been a few years since we made this, so it's about time it made an appearance in our kitchen.
My first-grader hasn't mastered pie dough or anything, but I'm not above buying prepared dough so she can make us these hand pies as soon as the peaches are good.
This is on our list every summer, and why wouldn't it be? Summer really is the best time for a rainbow of produce on a homemade cheese pizza.
Otagowano:
Children
Cooking with Kids
Recipes from The Kitchn