6-Minute Broiled Salmon Is a Weeknight Miracle
13 maja 2019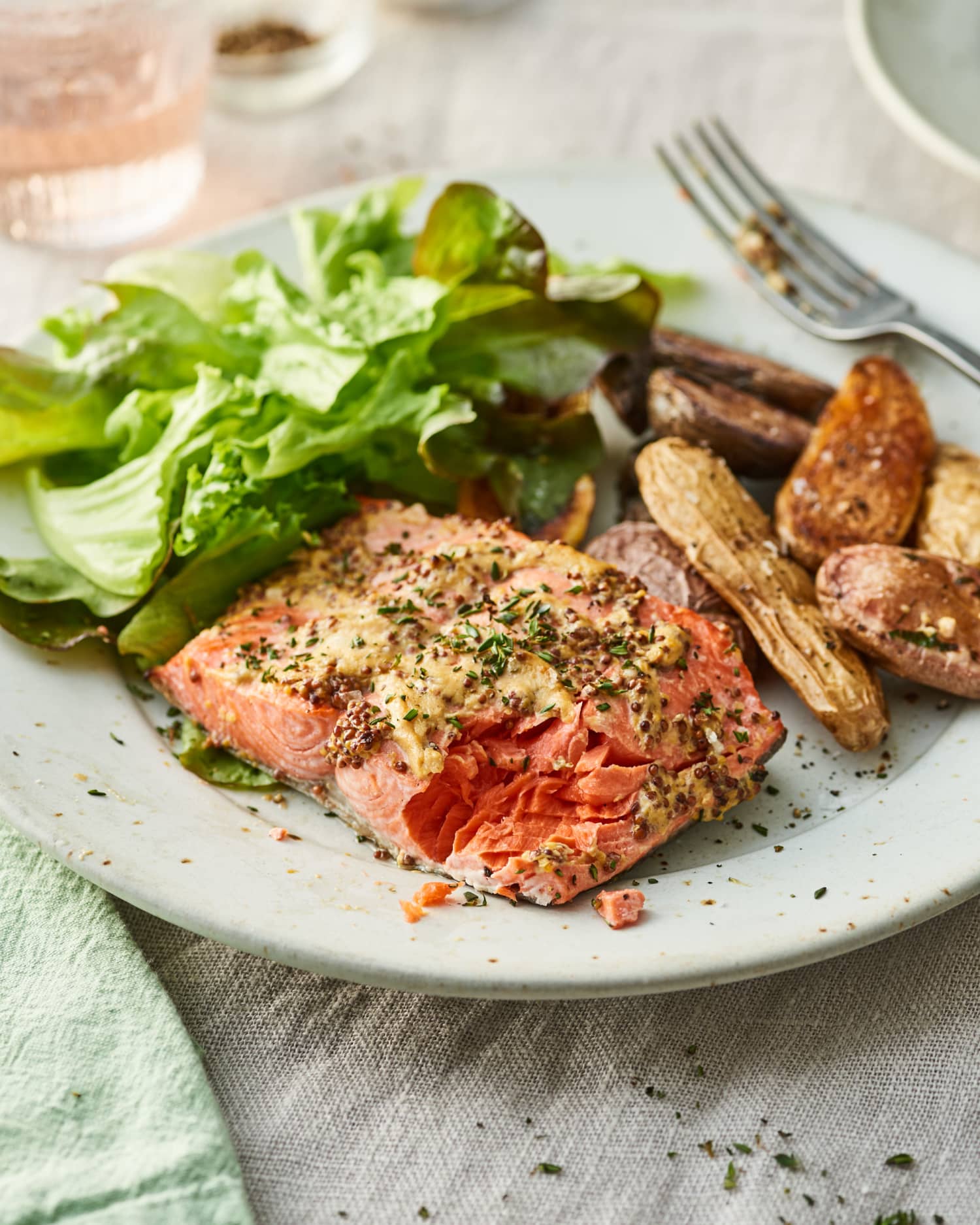 If salmon is a regular on your weeknight dinner roster but you haven't yet introduced it to the broiler, schedule in this recipe immediately. Not only does cooking salmon under the broiler get it to the table even faster, but the quick, high heat of the broiler also ensures the fillets won't overcook by searing the exterior while leaving the inside juicy. A coating of lemon-y mustard locks in moisture, further ensuring you're left with tender, perfectly flaky fish.
A Simple Salmon Dinner for Any Night of the Week
This recipe comes together in under 15 minutes, making it ideal for the middle of the week when it feels almost impossible to get dinner on the table. But trust me — as soon as you start spreading two types of mustard and chopped fresh rosemary and thyme on top of the fillets, they'll suddenly feel fancy — meaning you'd be happy to serve this dish to company on a Saturday night, too. Regardless, finish the salmon with a big squeeze of lemon.