Cheesy Ranch Chicken and Bacon Foil Packets Are a Dinner Winner
22 maja 2019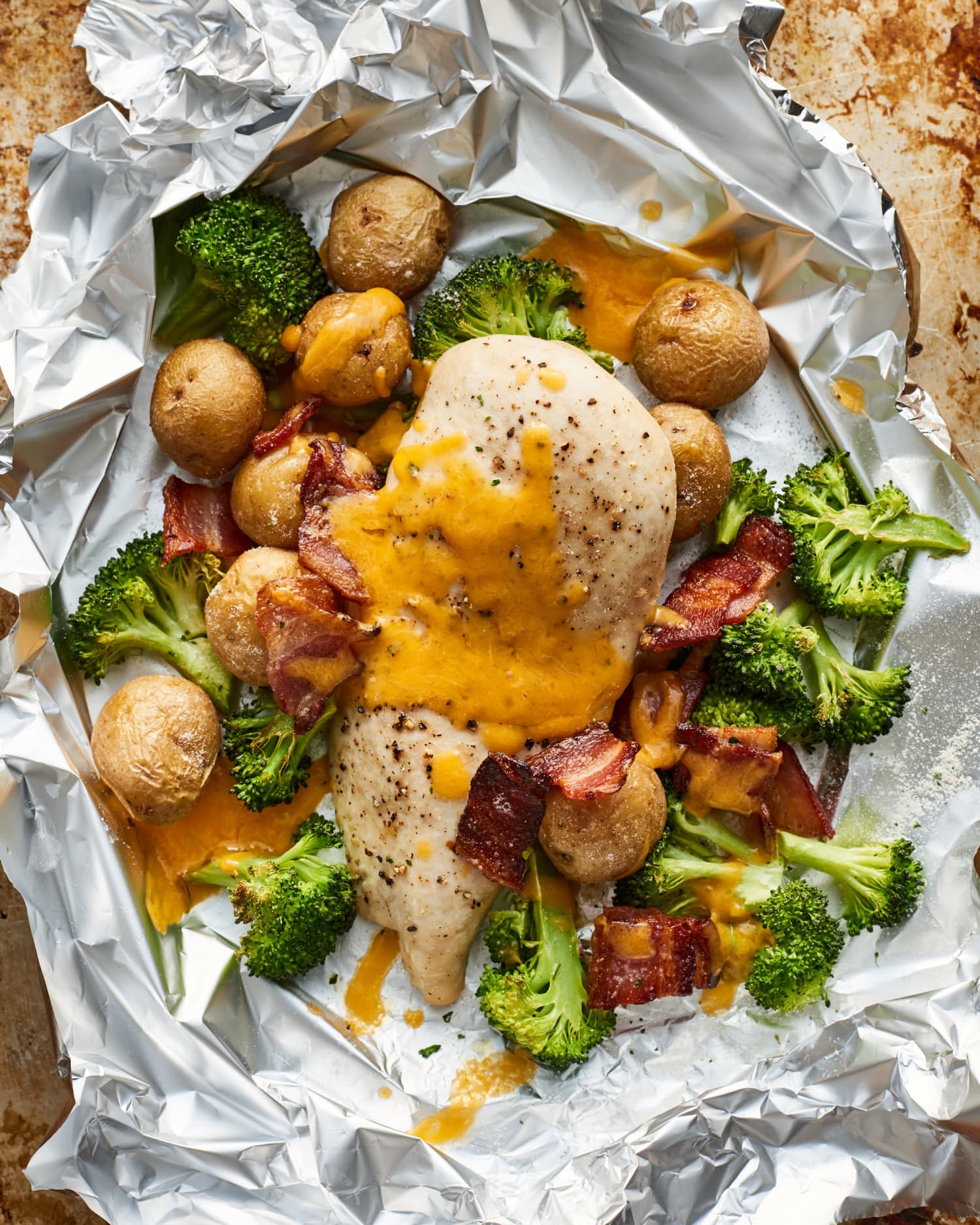 It's hard not to love a dish that starts with "cheesy," ends with "bacon," and has "ranch" somewhere in the middle. These juicy chicken, potato, and broccoli foil packets will have you falling hard for them as soon as they hit the grill.
Foil packets are an easy way to make a complete meal in less than 30 minutes without dirtying more than one mixing bowl. This ranch-flavored version is built on everything my family loves — and I have a feeling your family will love it too.
An Easy Weeknight Dinner Everyone Will Love
On the surface, these foil packets are simply a gift to the cook: Their prep and cleanup is minimal and they don't heat up the kitchen. But one bite of the juicy, ranch-flavored chicken, with its cheesy coating and hint of smoky bacon flavor, will ensure that everyone at the table loves it.
A few tips will leave you with the best possible packets. Use a double layer of foil to regulate the cooking temperature and prevent leaks on the grill. Season the vegetables and the chicken separately, and layer the potatoes and broccoli underneath the chicken breast so all the cheesy chicken juice drips onto the potatoes (arguably the best part). Finally, make sure the packets are tightly sealed before placing them directly on the preheated grill. Steam is central to the juicy chicken you'll love.