Costco vs. Boxed: Here's Which Bulk Retailer Is Cheaper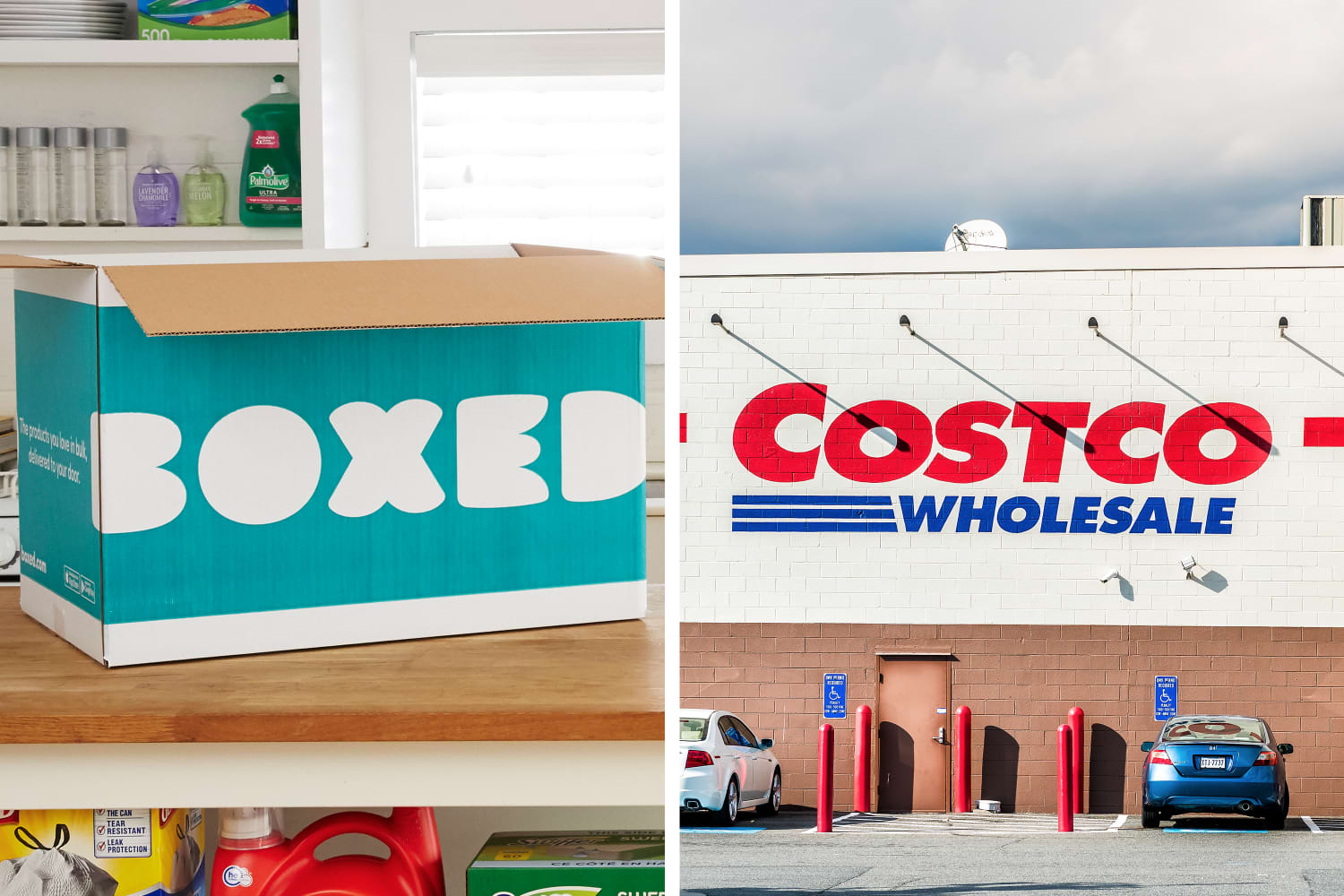 I recently received some (warranted) criticism for an exercise in which I compared my local drug store prices of commonly purchased household items to the online bulk retail prices at Boxed, which isn't truly an apples-to-apples situation. (In my defense, I live in New York City where the nearest Costco is more than 100 blocks away and therefore not a realistic option for me.)
You, our readers, kindly pointed out that Costco versus Boxed would have been a better cost comparison and, funny enough, the editors over at CNBC just analyzed the two to determine the cheaper option. Before I break the news, if you had to guess, which one do you think would come out on top?
CNBC did a side-by-side, price-per-unit comparison of 26 grocery items including fresh produce, peanut butter, trash bags, olive oil, rice, all-purpose flour, toilet paper, and more, and Costco beat out the Boxed prices in 16 categories.
On average, the editors learned that Costco prices were 17 percent lower than Boxed prices. In the case of olive oil, flour, and bananas, Costco was an even better deal, while Boxed held its own in the household goods category for things like detergent and toilet paper. Ultimately, CNBC determined that Boxed is inferior to Costco (price-wise, at least) when it comes to perishables.
One key thing to keep in mind, though: Boxed does not charge a membership fee, while a Costco membership will run you $60 a year for the most basic level. Boxed also offers free two-day shipping for orders over $49, while Costco purchases qualify for free two-day shipping at $75.
The moral of the story? You have to be strategic when buying in bulk. If you don't physically live in the vicinity of a Costco or own a car to get you and your haul to and from, Boxed online delivery is a smart alternative. If you can get yourself to a Costco, it's likely to be cheaper than Boxed prices most of the time. Based on your own circumstances, weigh the options to find out where you will get the better deal.
For me, Boxed is still a better deal — especially for household goods, which is what I usually get from the site.
Do you prefer one over the other? Discuss in the comments below!
We independently select these products—if you buy from one of our links, we may earn a commission.
Otagowano:
affiliate
budget
Shopping
Shopping&Stores