Every Grilled Chicken Recipe You Need for Summer
18 maja 2019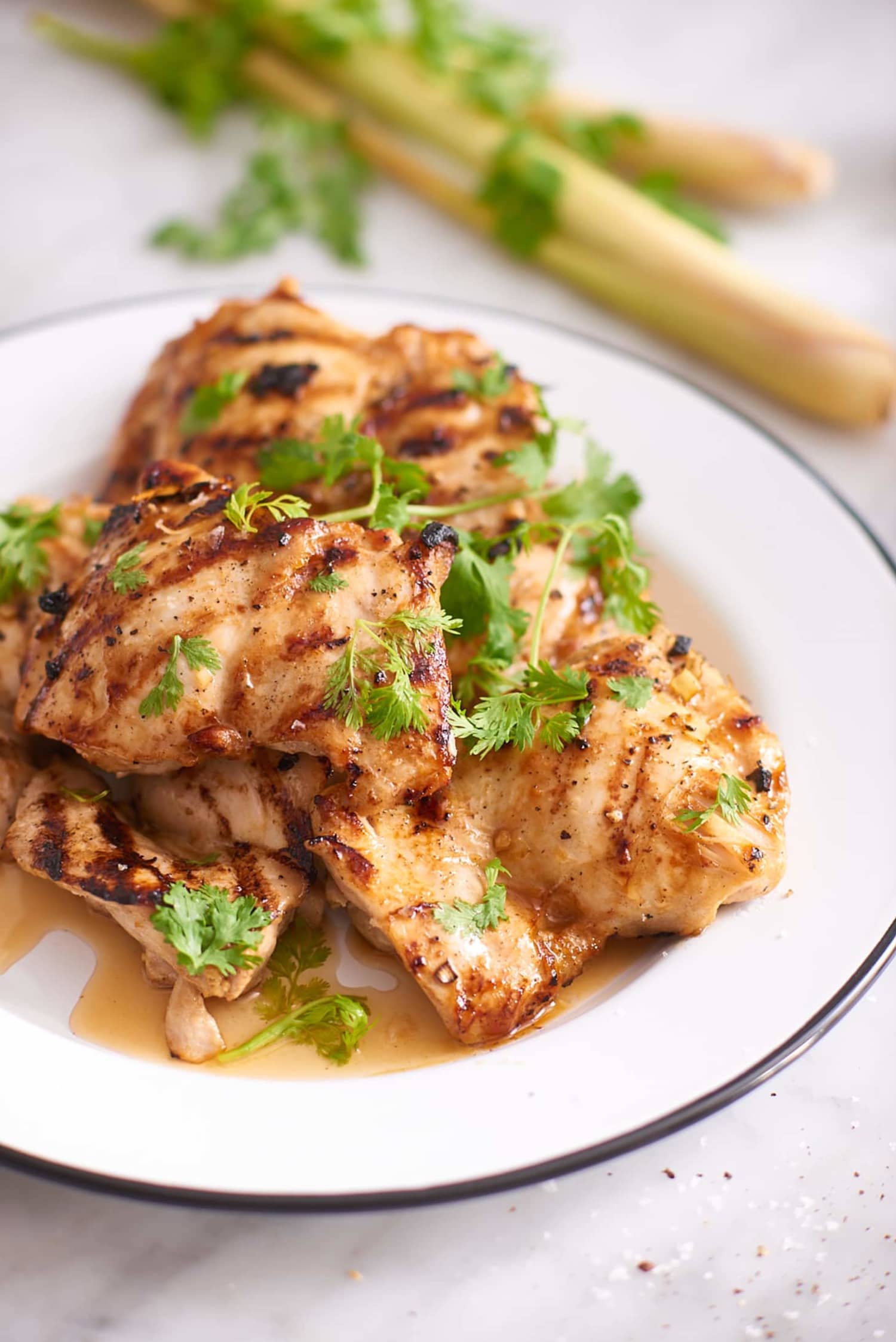 Summer is just around the corner, which can only mean one thing: grilled chicken season is here. If you've got big plans to dust off the grill and get cooking from now until September, then you need these 10 grilled chicken recipes. These 10 recipes might be our most popular grilled chicken recipes, but they are also our 10 best too.
These grilled lemongrass-scented thighs are everything we love about grilled chicken: fragrant, juicy, with just a little char and lots of flavor.
This cooking lesson will teach you everything you need to know about grilled chicken — from buying it to marinating it, and how to cook every cut from boneless breast to classic drumsticks.
Chimichurri is one of our favorite summer sauces, but it was intentionally created for grilled food. It only makes sense to chimichurri coat your chicken for grilling!
Need a quick and spicy protein for Taco Tuesday? These jalapeño lime chicken breasts are just the recipe you need. These are also great for meal prepping.
These family-friendly chicken pieces deliver all the flavor of fried chicken from the grill! Pair these with biscuits and grilled corn for an easy weeknight meal.
The ingenious part of these grilled wings' and likely what makes them so popular, is that they are slow-cooked ahead of time and finished on the grill. These are your go-to wings for every summer holiday from Memorial Day to Labor Day.
These gorgeous grilled chicken breasts are peak summer, with a fiery corn and berry salsa that you'll want to eat on everything.
These drumsticks have a spicy-sweet glaze that makes them perfect for family picnics or backyard barbecues. I'd double the sauce if I were you.
These boneless, skinless chicken thighs grill up extra moist, thanks to a simple apricot glaze. The miso keeps things savory and will make your guests say "Yum, what is that?"
Don't skip on this basic but brilliant grilled leg quarter recipe. Cooking larger chicken pieces on the grill keeps everything from drying out.