Grilled Lemon Garlic Butter Shrimp Cook in Just 5 Minutes
9 maja 2019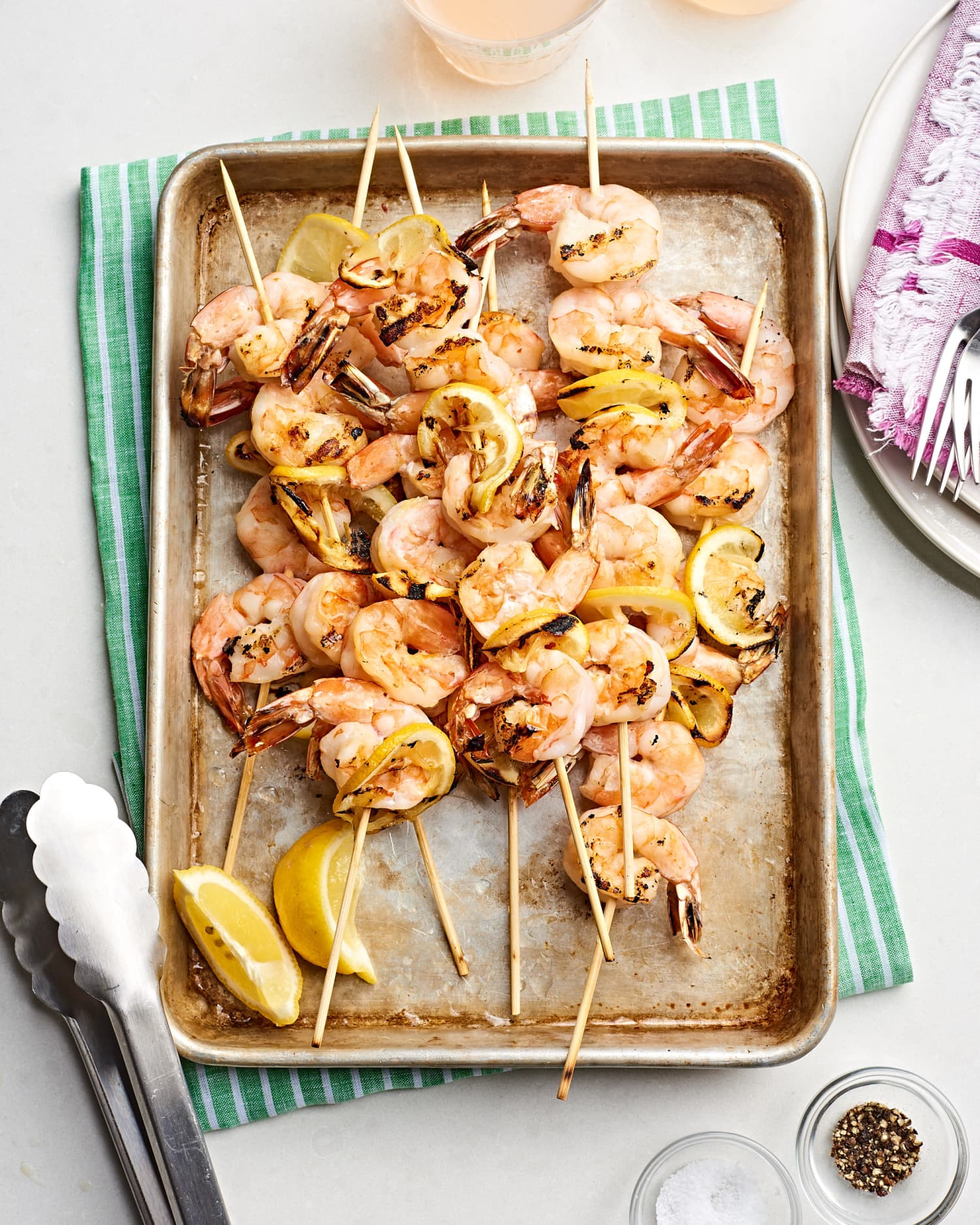 I dare you to find a quicker-cooking or more versatile dinner than grilled shrimp. Skewered shrimp and thin slices of lemon are brushed with garlicky melted butter and grilled until tender and pink. Eat them straight from the skewer as an appetizer, or serve atop a salad or tucked into a roll for the main course. Anyway you eat them, these citrusy garlic-butter grilled shrimp will be on your plate in mere minutes.
3 Secrets for Speedier Grilled Shrimp
Get to the grill faster by buying raw shrimp that's already peeled and deveined. Large shrimp, 20 to 25 shrimp per pound, are the best size for grilling (any smaller and they'll be done cooking before any char appears). Remember that wooden skewers should soak for at least 30 minutes before hitting the grill to prevent burning. I like to soak an entire package of skewers at once and freeze, and then when it's time to cook I thread the shrimp onto frozen skewers and grill.