Here's How to Make the Best Restaurant-Style Steak Fajitas at Home
12 czerwca 2019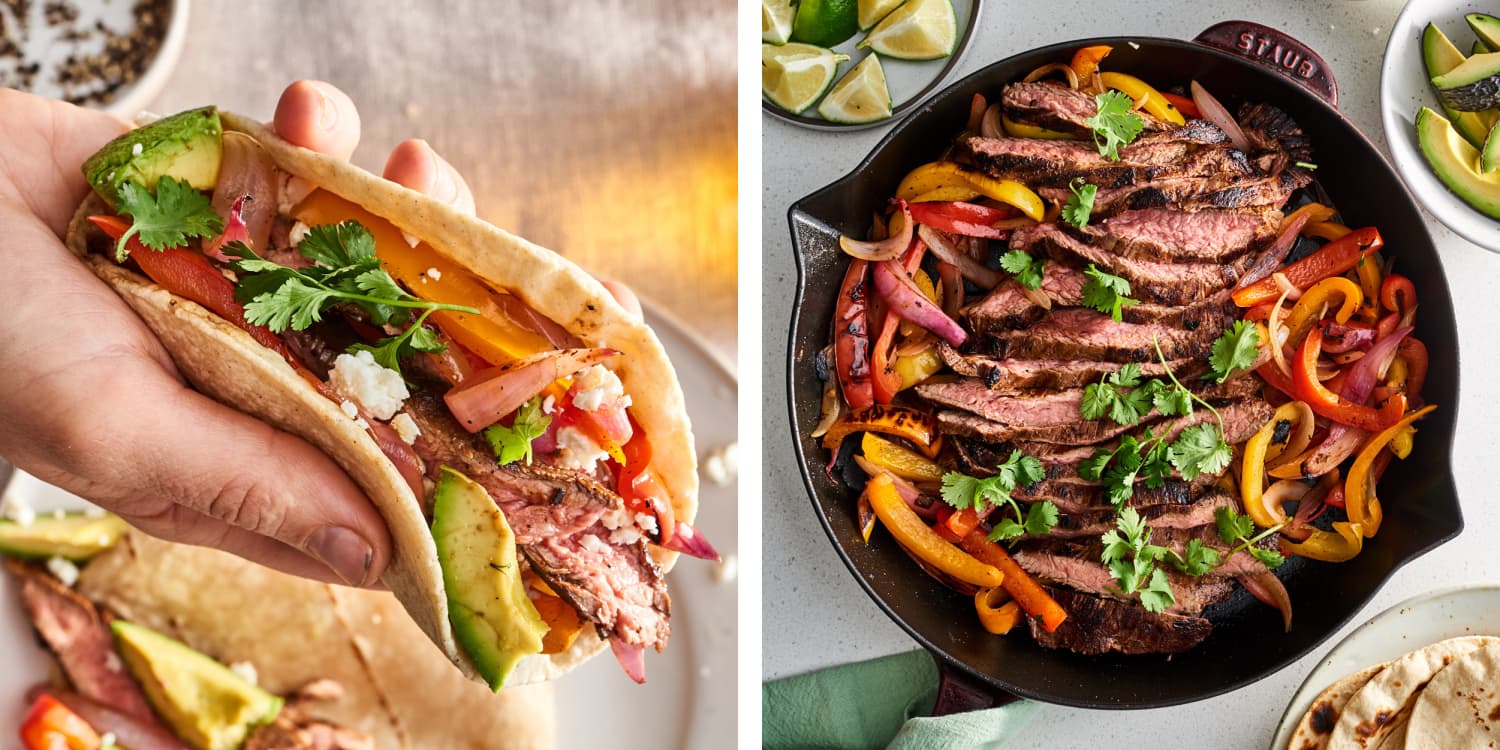 Ever since I was little, going out for fajitas has been one of my favorite things. I love the moment when the hot, sizzling skillet arrives at the table, the wafts of steam twisting up towards me and the peppers and onions still jumping in the skillet. And I love that I'm left up to my own devices to make the fajitas as I wish, filling them one by one with a scoop of guacamole and a sprinkle of cheese before rolling one up and taking a big bite.
This recipe preserves all the things that make fajitas so fun and enjoyable, while also transforming the restaurant favorite into an easy, accessible weeknight meal. Read on for my tips that make it a breeze every time.
1. Start with flavor-packed ingredients for the easiest-ever marinade.
Rather than calling for a long list of ingredients, this marinade uses ones that do the work for you: namely, chipotle peppers. Chipotle peppers in adobo are jalapeños marinated in vinegar, salt, cumin, oregano, and other spices (read: they're a flavor powerhouse). You'll add between a teaspoon and a tablespoon, depending on how spicy you like your fajitas. (Here's how to save the leftovers).
You'll also add chili powder — another bold blend of spices — along with lime juice, which brightens up the marinade and tenderizes the meat, and fresh garlic.
2. Pat your steak dry for a beautifully brown crust .
After the marinade infuses the steak with flavor, you'll want to pat the exterior dry with paper towels so that it can achieve a beautiful crust. (The drier the steak, the better the crust.) You'll also want to make sure that each piece of steak is making contact with the hot pan, so avoid overcrowding the pan and overlapping the meat. Work in batches, if needed.
3. Prep the veggies while you marinate the meat.
For the quickest dinner, work in the following order: Make the marinade, add the steak, set aside at room temperature, then cut the peppers and onions while the steak marinates. As the peppers and onions cook, set the table and finish last-minute toppings, like the guacamole. Make sure to top it with some fresh lime juice to avoid browning, then give it a good mix before serving.