How To Make Quick & Easy Chicken Flautas
14 czerwca 2019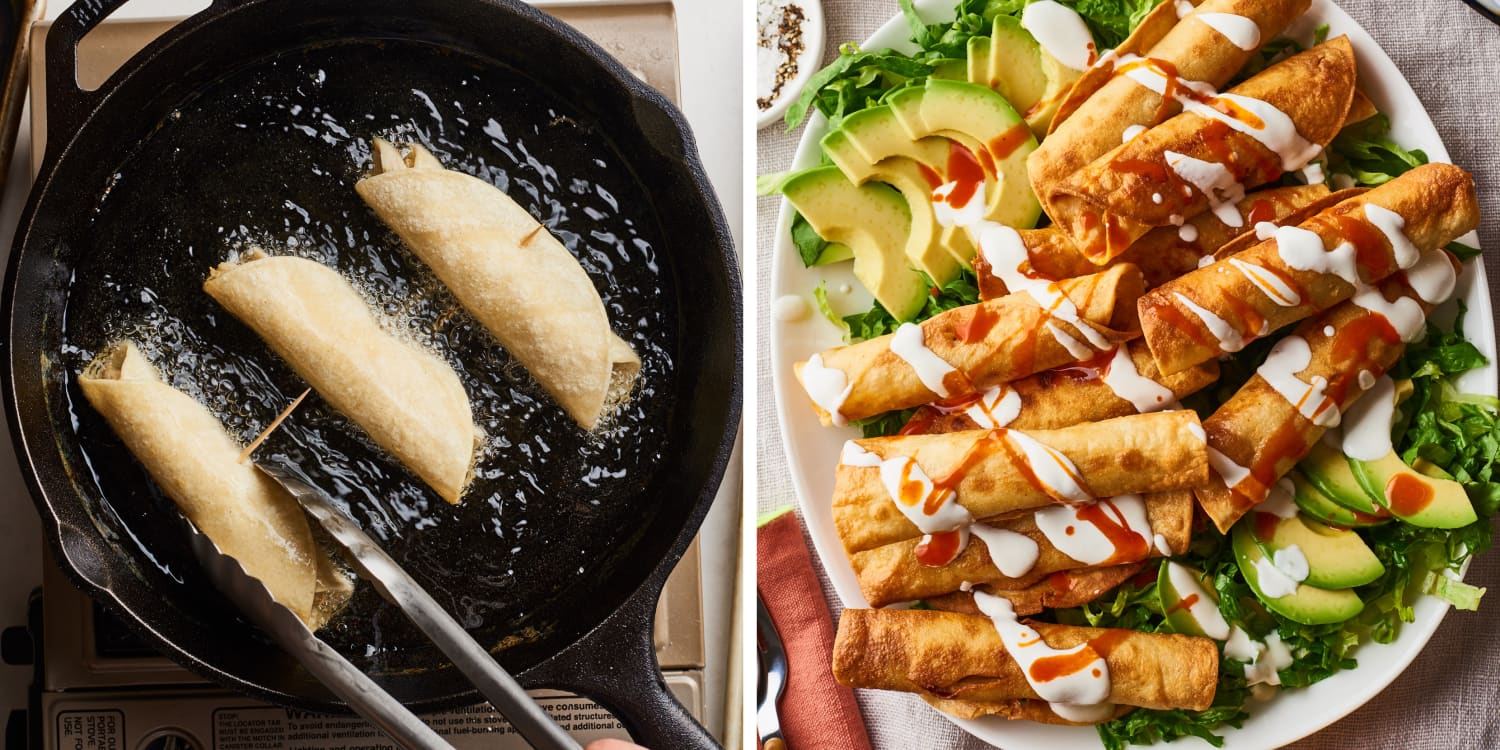 Hola! Vianney from South Texas here to share with you how to make the tastiest flautas filled with juicy shredded chicken. The filling can be made in advance, which means these babies come together in under 30 minutes. Served warm with plenty of shredded lettuce, tomatoes, crema, and avocado, flautas are a quick and easy dinner idea.
First, What's the Difference Between Flautas and Taquitos?
Simply put, flautas are rolled tacos that are fried until golden and crispy. Their name is said to hail from the Spanish word for flute, and they can be found in most restaurants throughout Mexico. Their origins are not widely known, but the state of Sinaloa claims the flauta as one of their food specialties.
Some people call them taquitos or tacos dorados, but growing up in South Texas I was raised calling them flautas. They are a very popular item on many restaurants in South Texas, and you can even find flautas in the freezer section of the grocery store. But why buy them frozen when homemade tastes so much better?
You can fill your flautas with anything your heart desires — beef, pork, grilled veggies, or shredded chicken (which we're using here).
3 Tips for the Best Chicken Flautas
How Do I Serve Chicken Flautas?
With flautas, the two things that vary by region are the filling and the toppings. In most cases, the filling is made from pulled chicken or beef, your favorite Mexican chili pepper, or just cheese. The toppings typically consist of shredded iceberg lettuce, sliced tomato, sliced avocado, sliced onion, sour cream, queso fresco or cotija, and your choice of your favorite salsa. At the end of the day, it's up to you!