How To Make Quick & Easy Sweet and Sour Chicken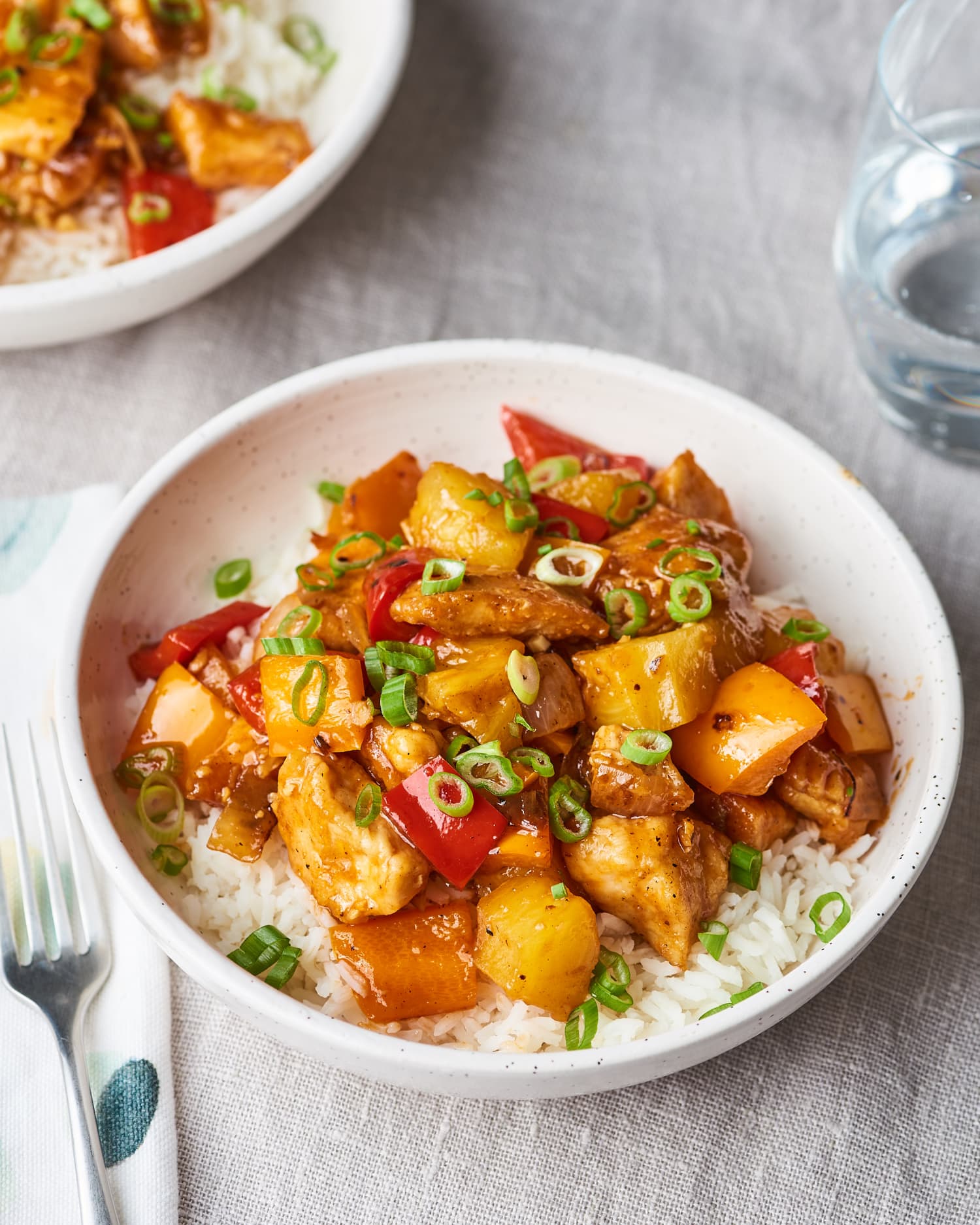 If you're anything like me, you're unable to resist the siren call of sweet and sour chicken from a Chinese steam table restaurant at the mall or airport. With sweet-tart sauce covering crispy chicken and chunks of pineapple, what's not to love?
While the deep-fried version is undeniably delicious, you can produce a lighter, easier version of this classic takeout favorite in your own kitchen, and you can pull it off in just about half an hour from start to finish. Here's how to do it.
What Makes This the Best Sweet and Sour Chicken?
An Easier, Healthier Sweet and Sour Chicken
Instead of battering and deep-frying, you'll pan-fry the cornstarch-coated chicken until browned on the outside. It won't be as crispy as deep-fried chicken, but this method uses a lot less oil, there's less scary spattering, and the chicken still cooks up flavorful and juicy. It's important to use a nonstick pan so that the chicken browns evenly and doesn't stick. And, as always, have everything chopped and ready to go before you even turn on the stove, as this stir-fry comes together quickly.
Make sure to have plenty of steamed rice on hand to soak up all the tasty sweet and sour sauce, although you can certainly toss it with cooked noodles instead!
Otagowano:
Asian
Canned Goods
Chicken
Children
Chinese
Cooking Lessons from The Kitchn
Dairy-Free
dairyfree
Dinner
Easy
Fruit
Garlic&Onions
Gluten-Free
How To
Main Dish
Meat Tutorials
Nut-Free
nutfree
Oils
Poultry
Quick
Quick Weeknight Meals
Recipe
Recipes Vertical
Stovetop
Sugar
vegetables
Vinegar