Make the Savory Ham and Cheese Buns of Your Dreams
15 maja 2019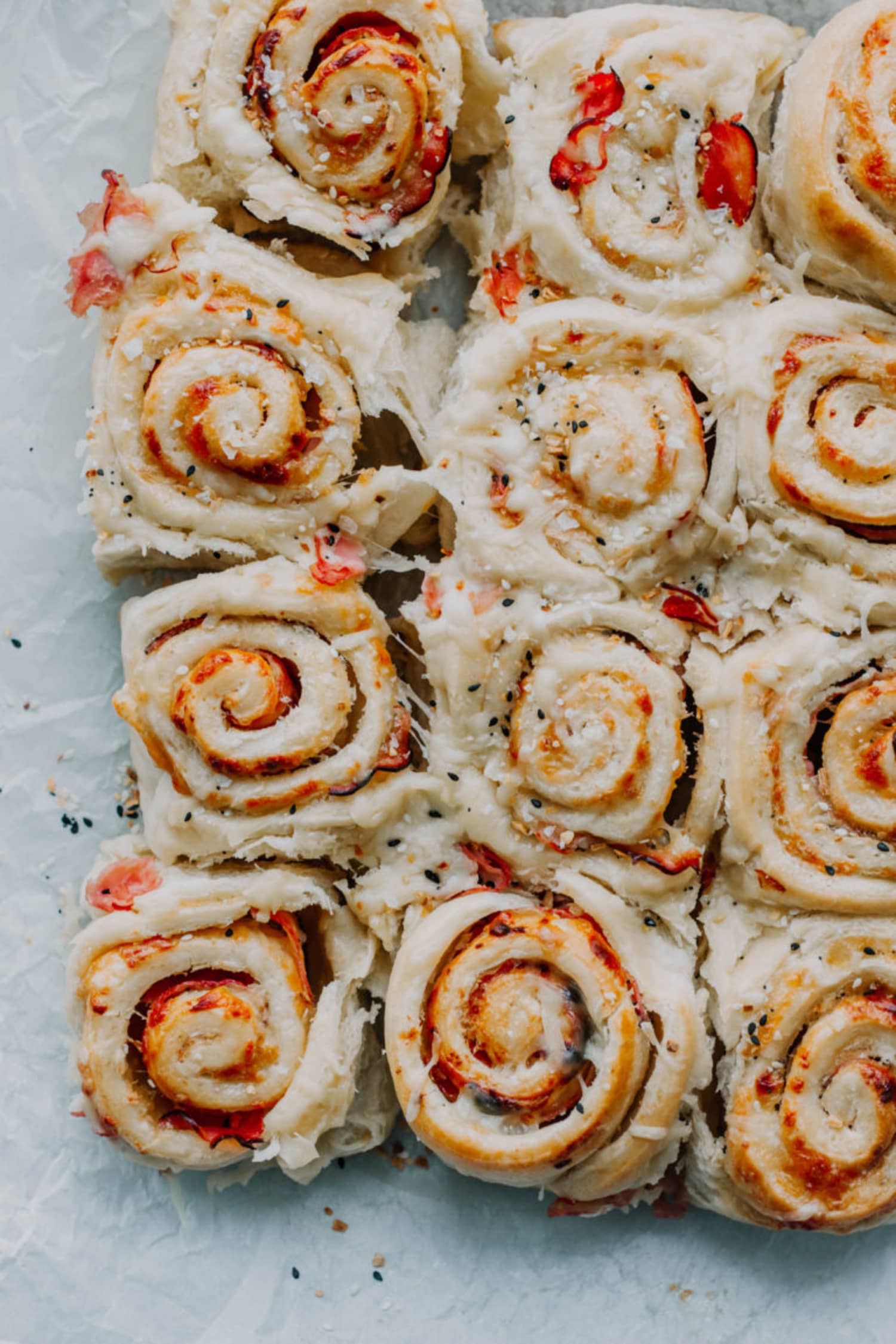 Kitchn's Delicious Links column highlights recipes we're excited about from the bloggers we love. Follow along every weekday as we post our favorites.
Choosing what to order at brunch is harder than picking a major in college. There are just so many options, and I want to try them all, but nobody will let me have one bite of everything on the menu. (Although a good diner's Lumberjack Breakfast usually comes close.)
The real problem is that I usually prefer savory breakfast food with bacon, eggs, and cheese, but I feel an intense pang of brunch FOMO when I see a big, sticky-sweet cinnamon bun on someone else's plate. These savory buttermilk breakfast buns are the perfect option for indecisive brunchers. They're soft, fluffy buttermilk buns like any good cinnamon roll, but they're full of enough bacon and cheese to revive anyone who might be looking to start the day with a more substantial meal.
The key to getting that swirly breakfast bun look is to roll the dough out until it's about a quarter of an inch thick, then spread it with a thin layer of butter and Dijon mustard. (If you were making sweet buns, you'd use cinnamon and sugar.) Then sprinkle chopped ham and shredded Fontina cheese over the surface of the dough and roll it into a log. Slice that into 12 even one-inch pieces and arrange them in a baking pan. That's the exciting part, because you can finally see how you're going to get swirly breakfast buns out of the process.
The buns will need to rise for a while in the pan. Once they've about doubled in size, brush them with an egg wash to make them glossy, sprinkle them with some good sea salt, and bake them until they're golden-brown and delicious-looking. When they're just about done, spread some more cheese over the top and let them cook some more until the cheese melts and starts to get a golden crust. If you want to, you can even add some everything bagel seasoning on top.
Breakfast buns like these might seem a bit daunting if you're new to baking, but it's just a matter of practice. After an attempt or two, this recipe will make you feel like you're on The Great British Bake Off in no time.