One-Pan Italian Sausage and Veggies Is a Weeknight Miracle
14 maja 2019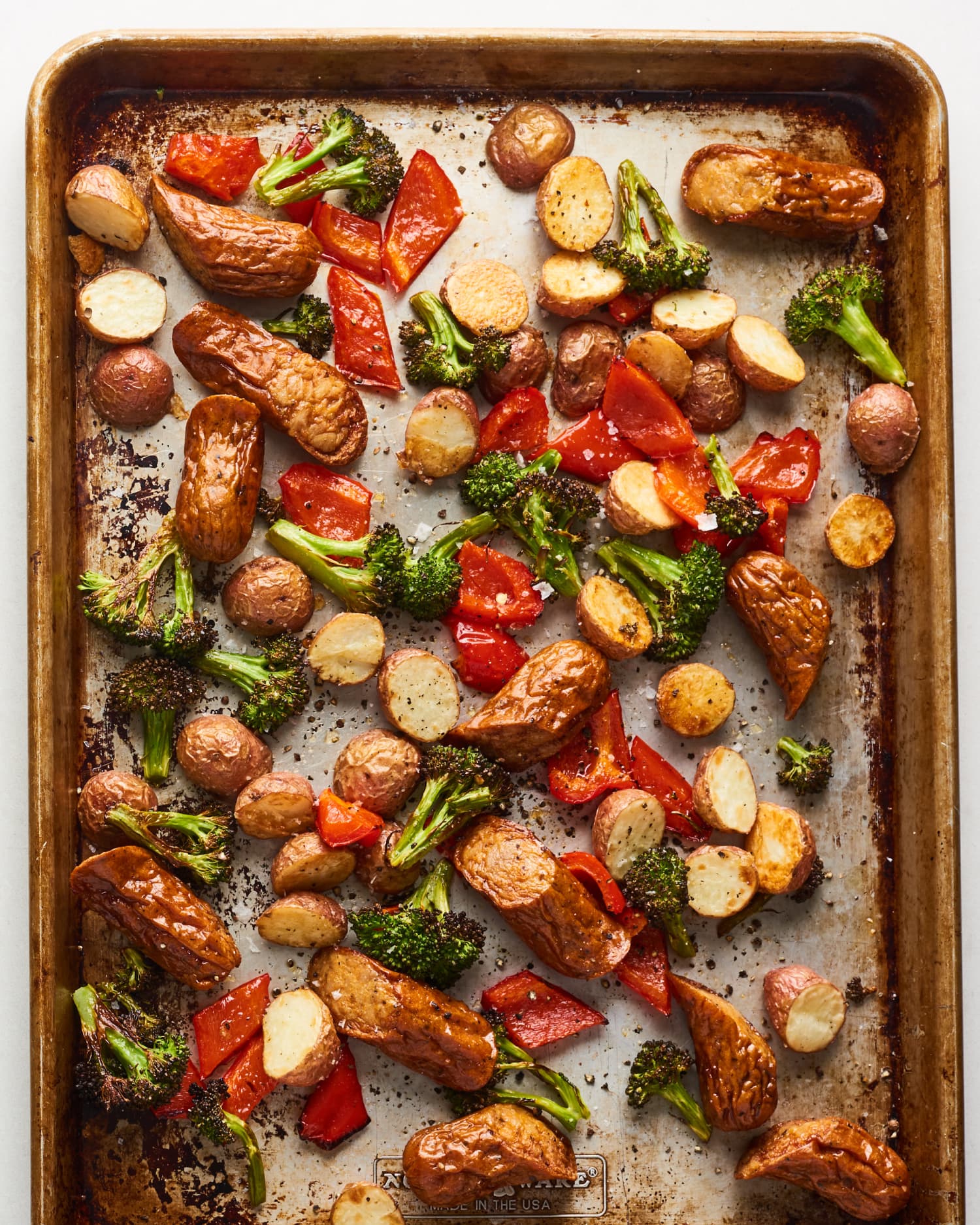 In preparation for nights when I don't want to cook yet crave a satisfying supper, I always keep a pack of smoked chicken sausages on hand. Specifically, I like Italian-style sausage links packed with herbs and garlic, because they give me maximum flavor for minimal effort. When paired with a mix of colorful chopped veggies from the crisper, dinner is ready in a flash.
A 5-Ingredient Sheet Pan Dinner in 30 Minutes
This one-pan meal is ideal for busy weeknights when you don't have the time (or energy) to spend in the kitchen. It hits the table in about 30 minutes, and asks no more of you than chopping a couple of veggies and cutting the sausage links into bite-sized pieces.
The beauty of smoked chicken sausage is that it's already cooked, so it just needs enough time in the oven to reheat and lightly crisp around the outside. This recipe calls for potatoes, bell pepper, and broccoli, although any vegetables you have on hand can be swapped in.