Recipe: Avocado Salad with Tomatoes and Herbs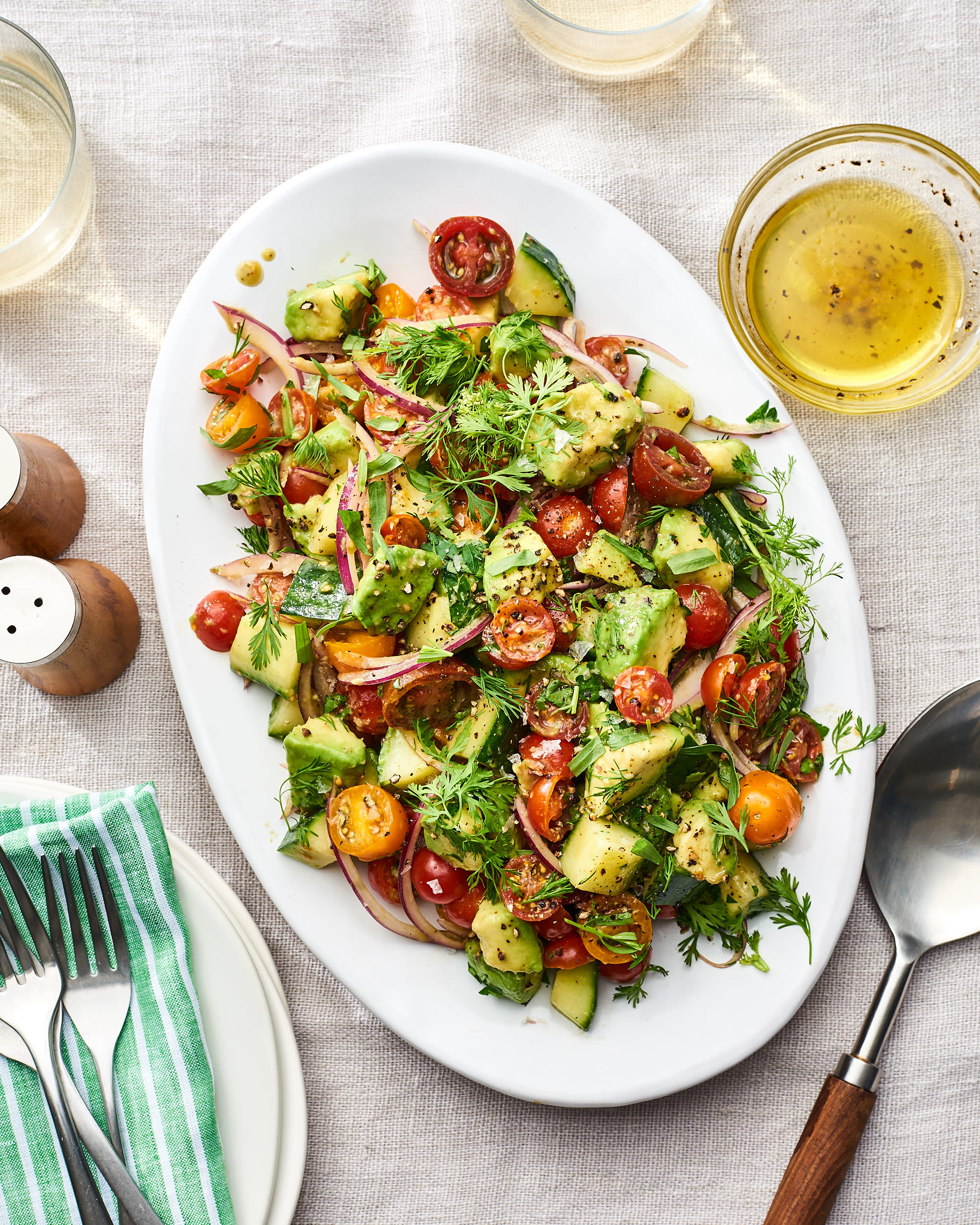 No matter how many avocado slices or cubes you mix into a leafy green salad, do you always find yourself wanting more? If you're an avocado-lover like me, I'm guessing the answer is a whole-hearted yes.
This summer (and beyond!), it's time to take avocado from supporting ingredient to main attraction — and that's just what you get in this impossibly delicious salad. Creamy chunks of avocado are tossed with cherry tomatoes, chopped cucumbers, peppery red onions, and a generous shower of fresh herbs for a crowd-pleaser that's perfect for potlucks and weeknight dinners alike.
Start with Any Herbs You Have on Hand
Use the ingredient list below as a suggestion, not a rule that's set in stone. You can add the full cucumber, or toss in scallions instead of red onions. And when it comes to the fresh herbs (which you don't want to skimp on!), anything's fair game. Use one herb or a few different ones — anything in the fridge or that looks good at the market. Changing up the herbs is my favorite way to give this salad a fresh spin with a slightly different flavor every time I make it.
Otagowano:
Avocados
Easy
Gluten-Free
Herbs
Lunch
Olive Oil
Quick
Recipes from The Kitchn
Recipes Vertical
salad
Side Dish
Summer
tomatoes
Vegan
vegetables
Vegetarian
Whole30