Recipe: Creamy Curried Carrot Soup
5 kwietnia 2019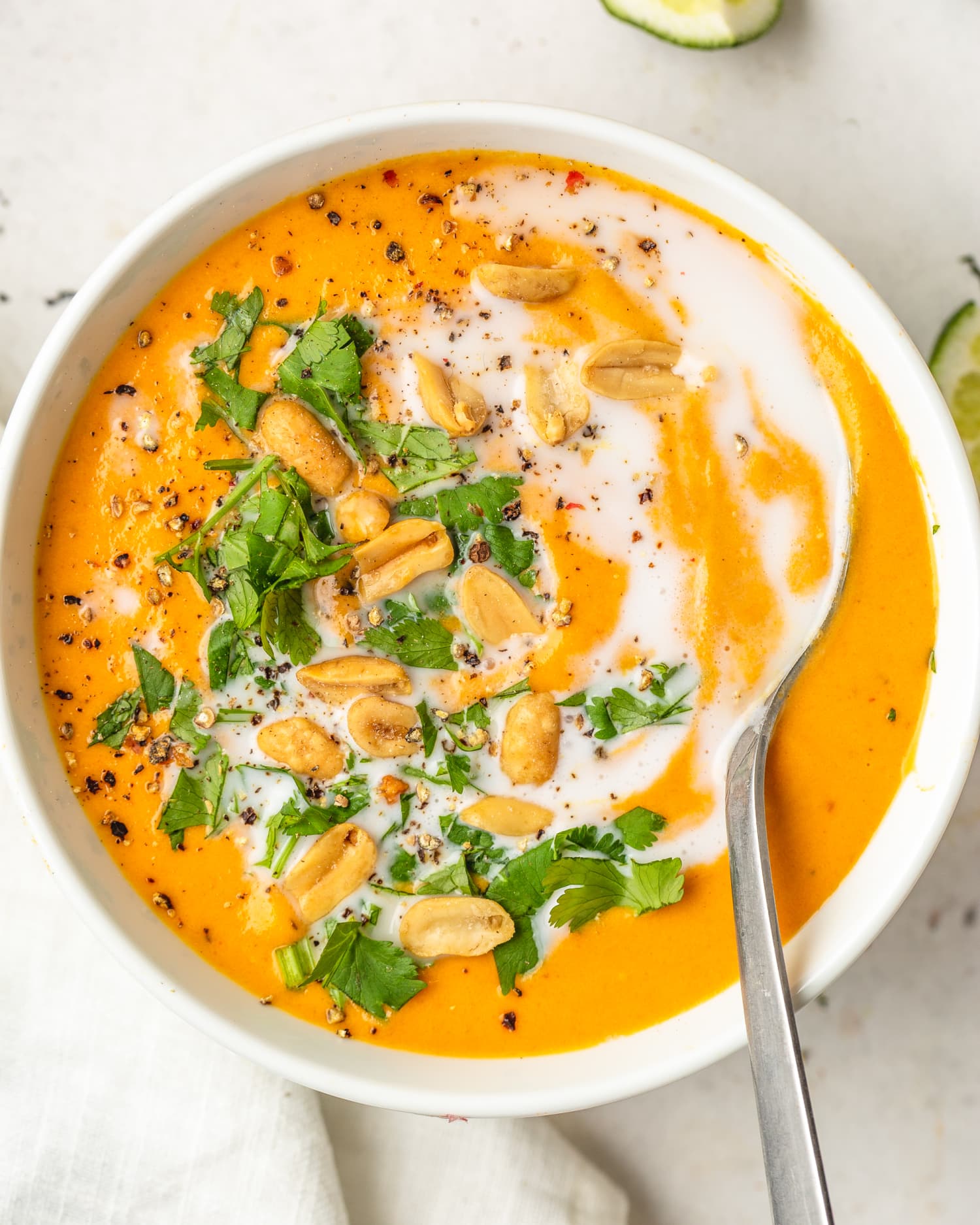 If you're looking for a recipe to turn you into a soup person, here's the one that did it for me. A surprisingly simple ingredient list — featuring sweet spring carrots and spicy fresh ginger — yields a silky-smooth, bold-flavored soup that's perfect for these chilly early April evenings.
The Secret Ingredient That Makes This Dairy-Free Soup So Luscious
The best puréed soups are rich and velvety-smooth (but stop short of verging into baby-food territory). To achieve that perfect consistency, cream or yogurt are often stirred in.
Dairy-free soups require a bit more creativity — but I'd argue that because of that, you end up with an even better result. For this soup, I added a few spoonfuls of natural nut butter (almond, peanut, or cashew are all great here), which works in tandem with a can of coconut milk to give this soup body. The nut butter also adds deliciously nutty flavor and, thanks to its protein and antioxidants, makes the soup more satiating and wholesome. I personally like Trader Joe's Creamy Unsalted Almond Butter, which has a ton of flavor, is easy to pour straight from the jar, and doesn't require stirring. A salted nut butter is also fine — you'll just likely season the rest of the soup with a bit less salt.
Oh, and before you start chopping, remember that because you'll be puréeing the soup — either in a blender or with an immersion blender — you don't have to be too precise in your prep work (that's part of the beauty of this simple dish, after all). Don't forget to serve with lime wedges — a simple squeeze of citrus really brings this soup to life.