Recipe: Easy 10-Minute Garlic Broccolini
17 kwietnia 2019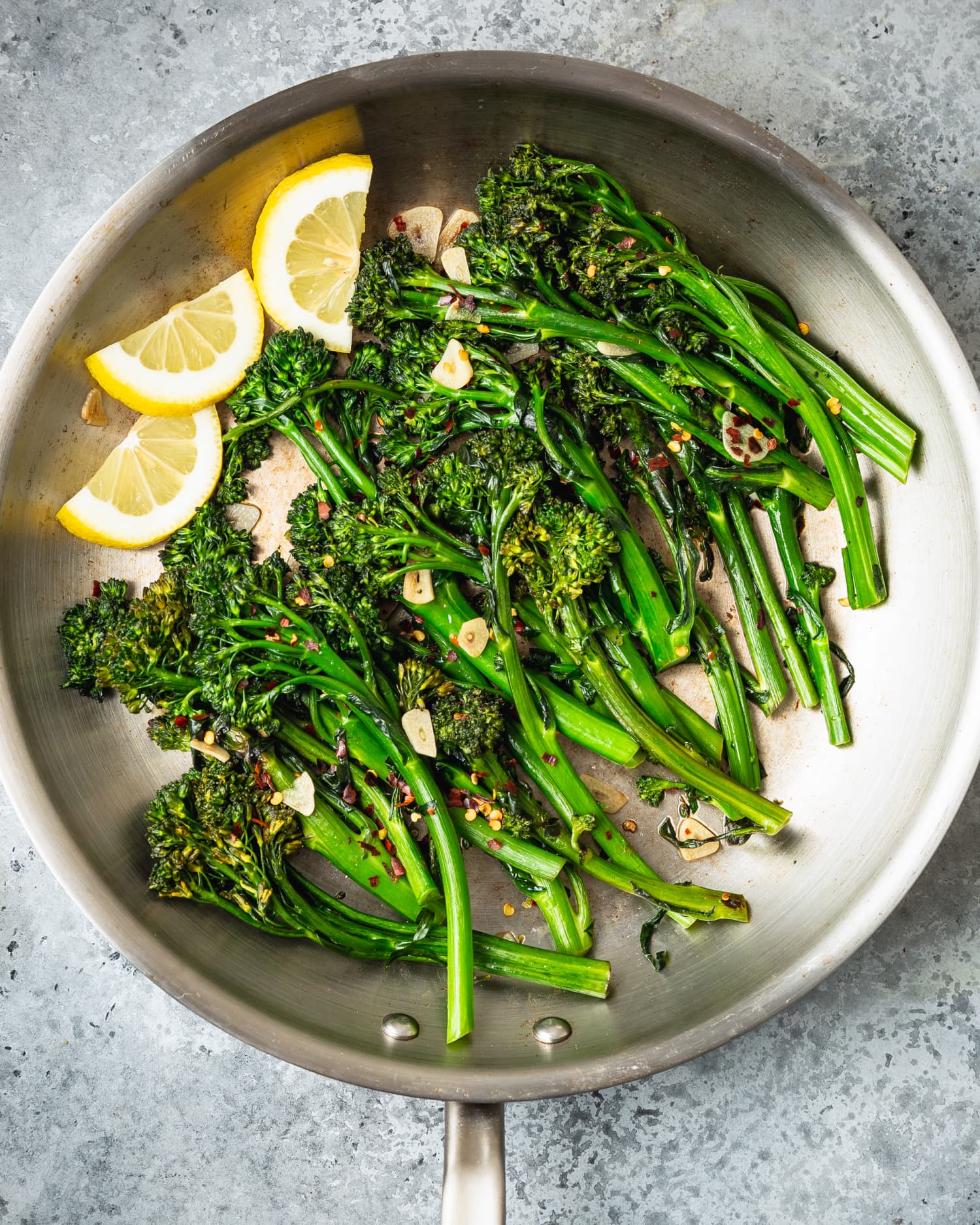 Every time I cook Broccolini, I wonder why I don't cook it more often. It's basically broccoli's lazier — and arguably tastier — cousin. Because there's almost no prep involved, it can be on the table in next to no time. The best way to prepare it is also the simplest: Toss it in a hot pan with olive oil and lots of garlic until it's vibrantly green and tender. It's the kind of easy eating that will never grow old.
A Simple Formula for Foolproof Broccolini
If you've never cooked Broccolini before, here's your gateway recipe. The vegetable, often called baby broccoli, isn't just immature broccoli — instead it's a hybrid of broccoli and Chinese broccoli. While the vegetable was only introduced in the early '90s, it's pretty easy to find it in most grocery stores these days.
What I love about Broccolini is how easy it is to prepare and how little waste there is. You simply trim the stems by about a half-inch and you're good to go. As a bonus, one bunch perfectly serves two people, so it's incredibly easy to shop for — just multiply the bunches depending on how many you're feeding.
Since the stems are pretty thin, Broccolini doesn't take long to cook. Just toss it in a hot skillet with some olive oil and sauté until bright green. Add lots of garlic and a pinch of red pepper flakes, then pour in a splash of water and cover until tender. After making it once, you'll barely need to glance at the recipe again.