Recipe: Easy Sheet Pan Chicken Shawarma
1 kwietnia 2019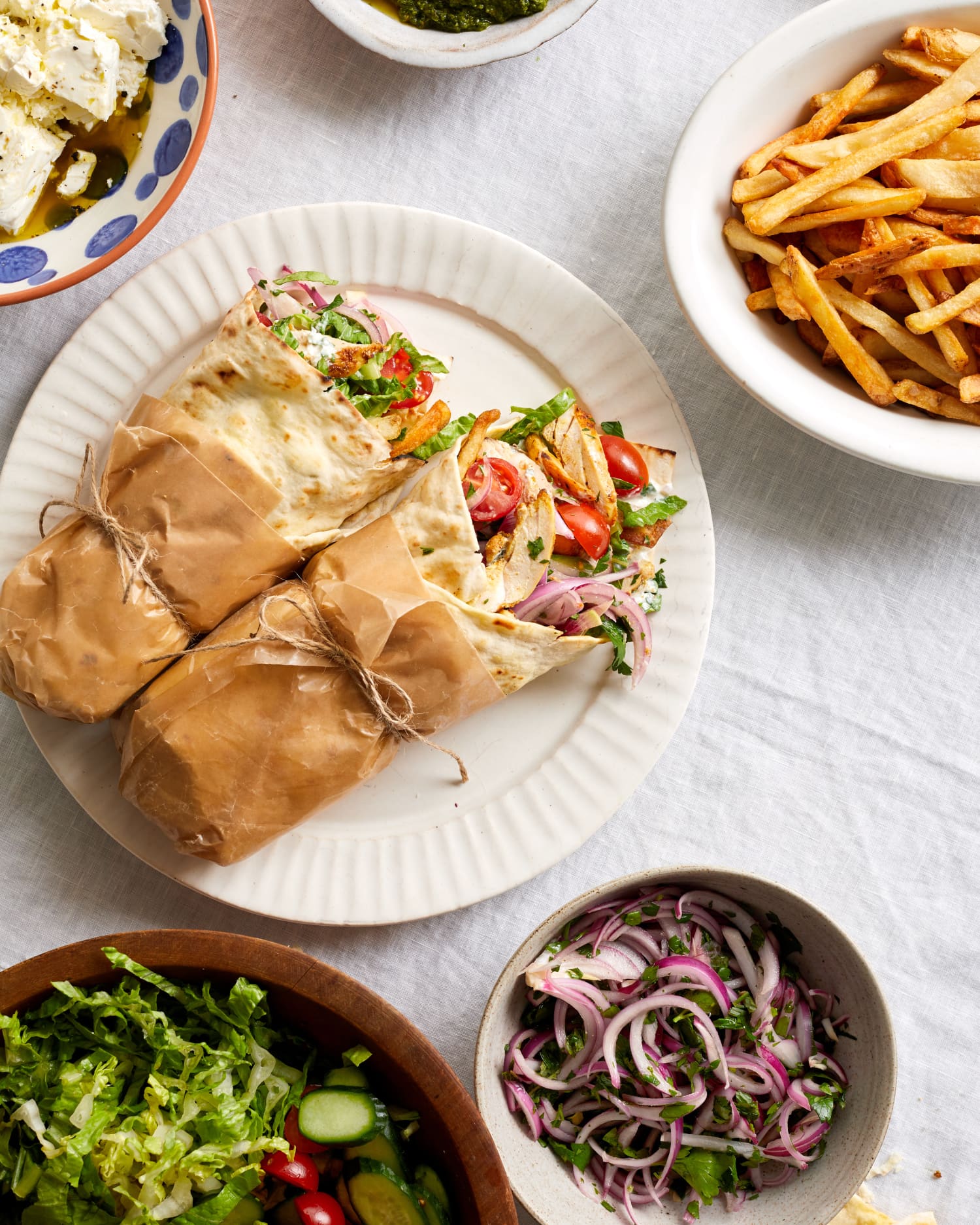 If you've ever seen shawarma cooking on a spit or rotisserie, you know how amazing spiced meat smells as it roasts. Surprisingly, making shawarma at home doesn't require any special equipment. In fact, all you need is a sheet pan to make a big batch of fragrant, juicy chicken that you can stuff into pita, roll up into lavash, or serve atop a grain bowl. Set out bowls of veggies and some sauce for drizzling, and everyone can assemble their own delicious dinner just the way they want it.
Pick the Right Cuts of Chicken
The beauty of this recipe is that while the chicken can be marinated up to one day ahead, if you don't have the time or didn't plan in advance, just 20 minutes while the oven is heating up will do just fine. The marinade allows the cumin and warm spices like cinnamon and allspice to work their magic on the chicken.
The chicken roasts in a really hot oven, so thin cuts like boneless, skinless chicken thighs or chicken tenders work best. This also means there's lots of surface area for the spices to cover, making the meat extra-flavorful. If the weather's nice, you can also grill the chicken outside on high heat for five to six minutes on each side.
While the chicken's roasting, prep your veggies. I like diced tomatoes, diced cucumbers, and shredded romaine lettuce for crunch, but you can always up the ante with some pickled onions or crumbled feta cheese. And don't forget some tasty sauce for drizzling over everything — you can't go wrong with hummus, tzatziki, green tahini, or yogurt-dill. Wrap everything up in soft pita or lavash, or serve over your favorite cooked grain.