SPONSORED POST: Recipe: BBQ Ranch Chicken Calzone
17 maja 2019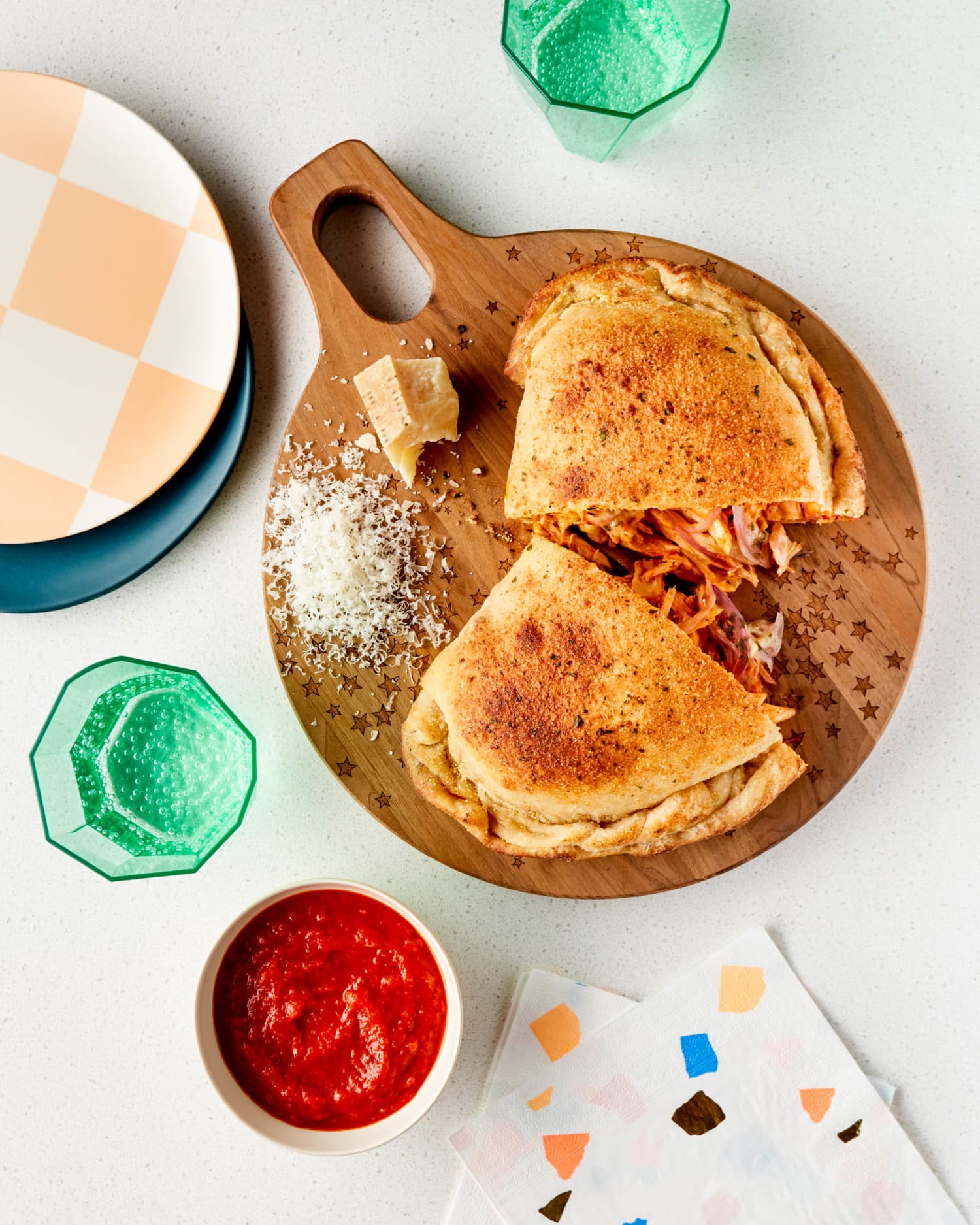 In Partnership With Hidden Valley Ranch
The thing that makes a calzone so much more fun than a pizza is the element of surprise. Your family knows they're in for some kind of treat when they see a big toasty pocket and some dipping sauce…but what kind? Will it be pepperoni? Cheese? Spinach? Nothing's wrong with the classics, but tonight we're going for much bigger flavor: BBQ chicken on the inside and a tangy ranch-seasoned crust on the outside.
Three Time-Savers for an Easy Calzone
The new winning flavor combo will surely be a hit, but your personal win starts at the grocery store. Three ingredients make this a super easy dinner that only takes 10–15 minutes of prep: (1.) store-bought pizza dough spares you any mixing and kneading; (2.) a rotisserie chicken makes sure that all you have to do is pull the meat off; and (3.) a Hidden Valley Ranch Seasoning Shaker leaves you just a few steps away from a really unique flavor. After stuffing the calzone, shake some ranch seasoning onto the crust to give it a big boost of tangy, herby flavor.
You can make one big calzone or portion the dough out to make little individual pizza pockets, which are perfect for meals on-the-go. The calzone is baked with pizza sauce inside, but everyone knows you need some more for dipping.