The Fresh Corn Salad Everyone Will Devour at the Potluck
14 maja 2019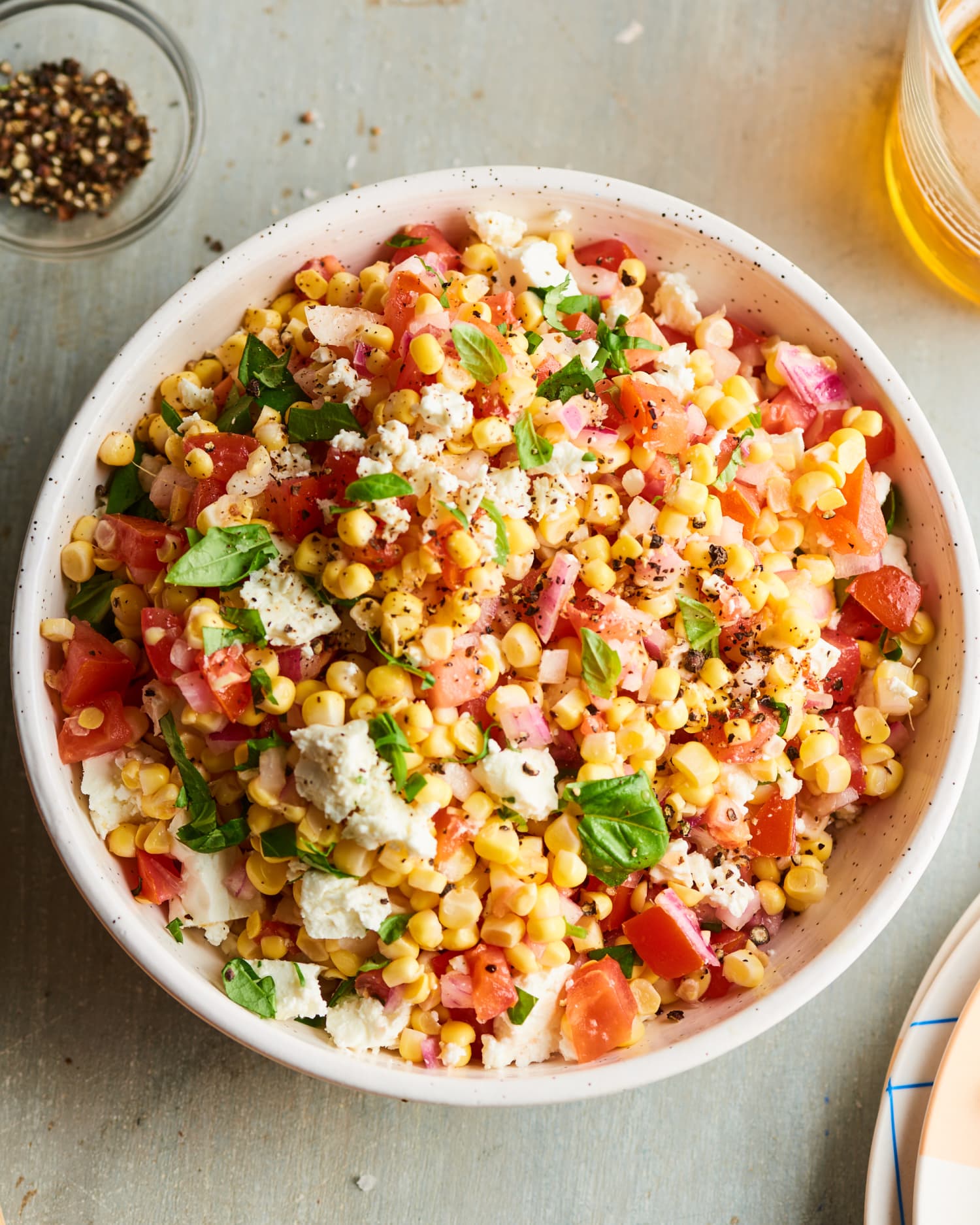 Every time I taste this salad, I think, this is what summer tastes like. Between the crisp corn kernels, the juicy tomatoes, and the sweet, spicy basil, I'm instantly reminded that this is the salad I want to eat all season long. And as all good summer recipes should be, it's simple, bursting with bright, fresh flavors, and ready to be served with anything you're grilling.
The Best Corn Salad Starts with Fresh Corn on the Cob
While a bag of frozen corn can almost always be swapped for fresh, this salad is one time that it's absolutely worth sticking with the fresh stuff. Fresh kernels have a crisp, toothsome bite you just don't get from frozen, and I'd argue that even before peak corn season arrives, there's no more refreshing way to eat those sweet kernels than when they're cut straight from the cob.
Rather than cutting the corn kernels from the cob directly onto a cutting board (where the kernels have a tendency to scatter in all directions), stand an ear of corn upright in a large bowl, then slice the kernels from the cob directly into the bowl.