The Internet Is Outraged Over This Controversial Pineapple Burrito in Australia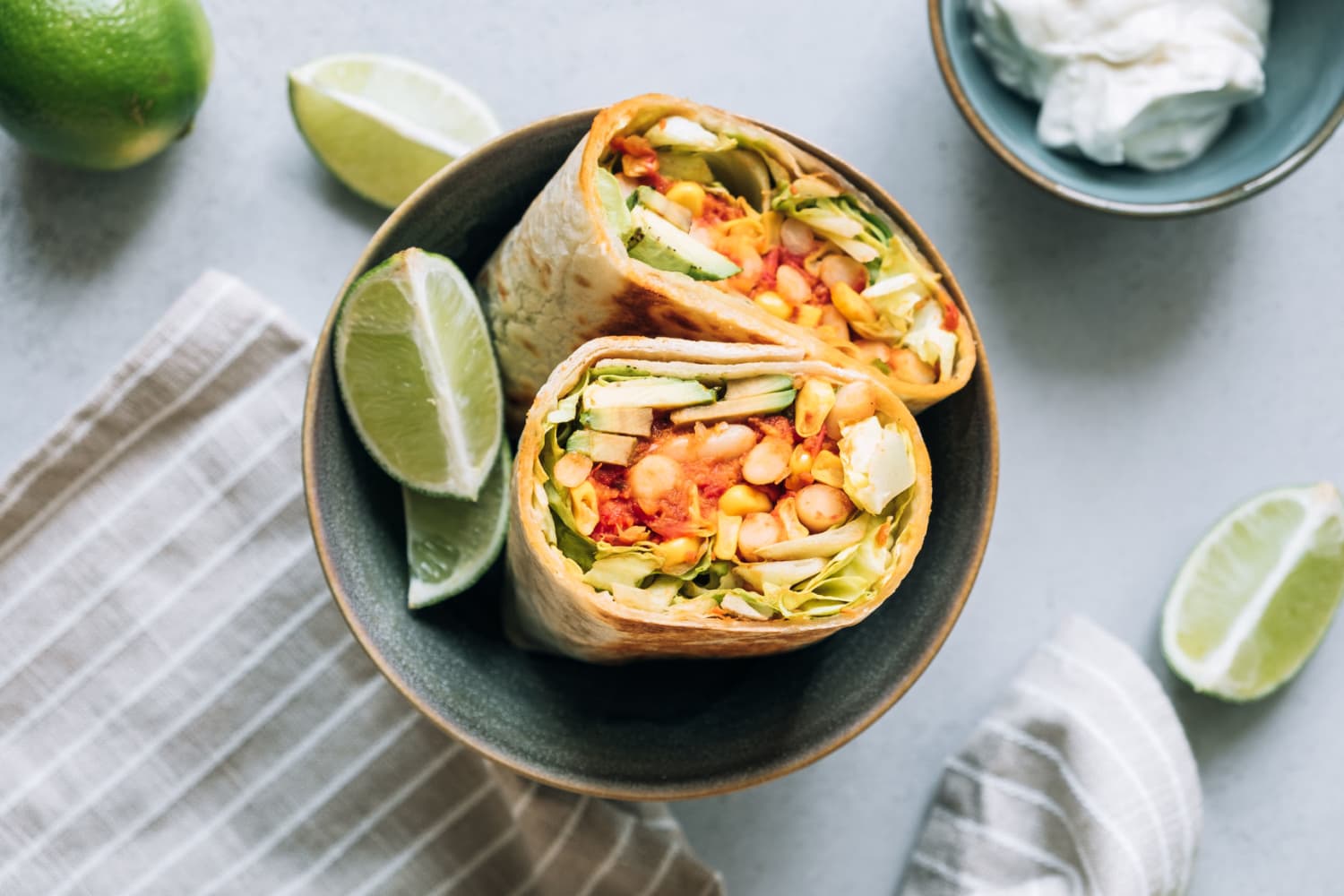 We already know how worked up people get about pineapple on pizza. They either love it, or they really hate it. Even Gordon Ramsay considers it his food nemesis. But what about a pineapple burrito? That's exactly what a Mexican fast-food chain in Australia just added to the menu, and it has some people very upset.
Mad Mex debuted the pineapple burrito, which also includes rice, black beans, and lettuce, ahead of World Pineapple Day on June 27. The chain announced the new menu item in a Facebook post, which elicited some very strong responses.
Detractors complained that pineapple is "inappropriate" in a burrito, and that "pineapple is only good for juicing and adding vodka." Another impassioned commenter wrote, "Pineapple is great, as fruit or in a smoothie — it has no place on a burrito!" It's reasonable to not enjoy pineapple, but asserting that it doesn't belong on Mexican food is a stretch.
As is the case in so many viral internet moments, this time the outrage is entirely unwarranted. A pineapple burrito should not be controversial. Pineapple salsa is a relatively normal, if not beloved, side dish at least here in America, and it's commonly added to tacos or tortilla chips. The tart, sweet pineapple balances out the spice from jalapeño and other peppers. Cutting it into chunks would also add a little extra crunch to your Mexican dish of choice. In fact, recipes for pineapple and chicken burritos are quite common, as the citrus fruit imparts otherwise bland poultry with flavor.
To their credit, some commenters on the Mad Mex thread pointed out just that, writing that "the sweet and refreshing taste of pineapple complements the spicy salsa," and that you "can't have tacos al pastor without pineapple." All valid points.
The lesson here? Maybe some folks in Australia are simply missing out on some really good Mexican food. Because honestly, a pineapple burrito sounds great right now.