The Seemingly Unnecessary Shark Tank Product That I Actually Want
14 maja 2019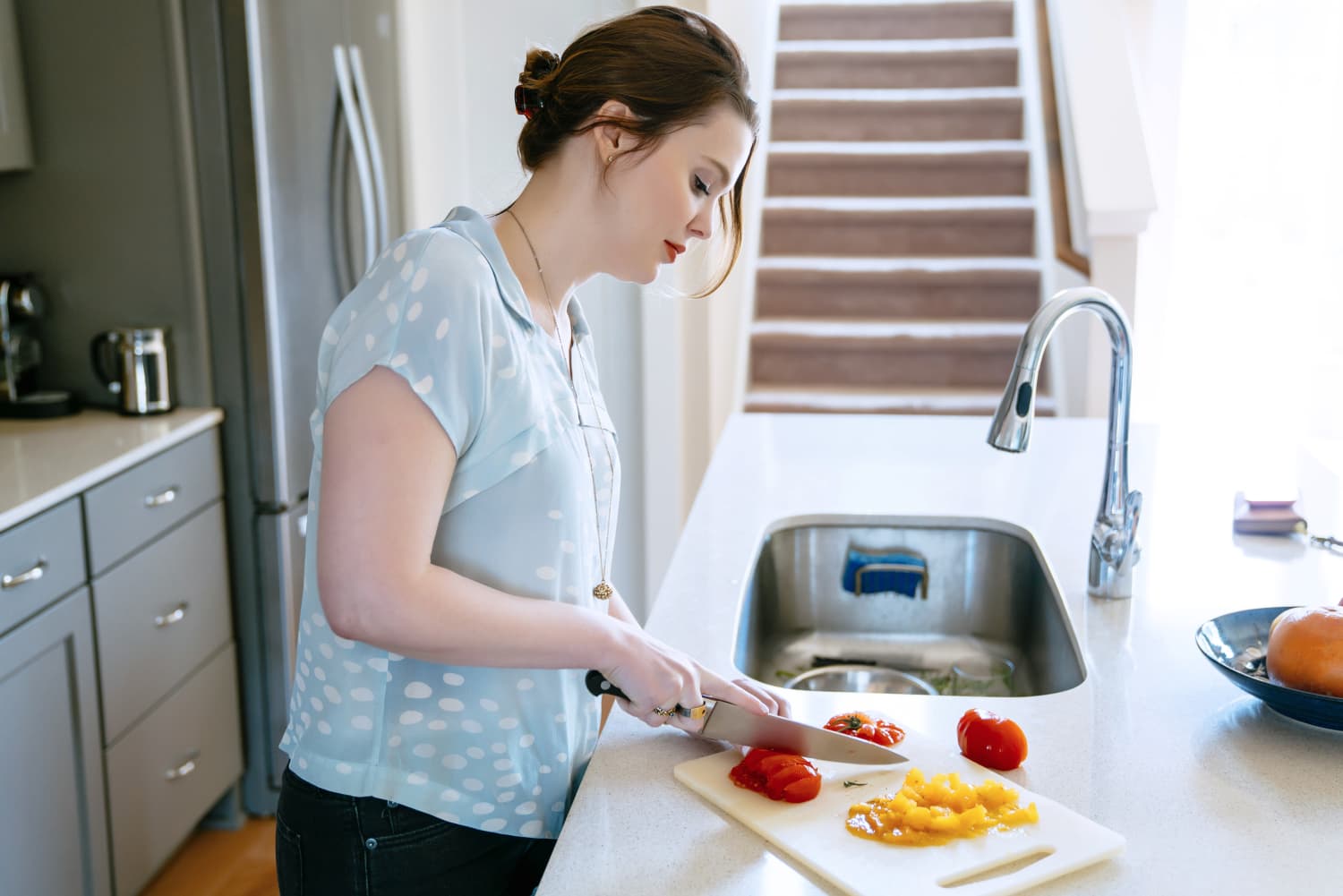 I watch everything with a skeptical eye. Jon Snow definitely won't survive this battle! There's no way that Theranos woman wasn't scamming all of us! That diner Guy's at can't possibly be THAT good! (I'm fun to watch TV with!) And I'm especially skeptical while watching Shark Tank. When it comes to judging the contestants' pitches, I'm sometimes harsher than the sharks on the panel.
Pitched by Christina, Keira, and Kaley Young on behalf of their late father, Keith (a firefighter and two-time Chopped winner!), the Cup Board Pro got the support of all five sharks and is now for sale at Williams Sonoma.
Warning: If you haven't watched the clip yet, just know that I teared up several times. AND SO DID DAYMOND JOHN! See, the kids explain how their dad worked tirelessly to make his invention catch on. He put the project on hold to help his wife try to fight breast cancer. She lost that fight in 2012 and then Keith passed away (due to cancer from 9/11-related issues) just three months before the kids filmed this Shark Tank episode. It's heartbreaking, but I have no doubt these kids' parents would be super proud of them.
And it's a great invention, too. The Cup Board Pro, simply put, is a cutting board made of durable wood-fiber composite that won't dull knives, harbor bacteria, or absorb unwanted flavors. Beyond that, it has a detachable and collapsible silicone tray that can collect scraps or pieces that are ready to go into a pot.
As a proud new dog owner, I find this incredibly useful. I'm constantly worried that I'm going to drop, say, pieces of chopped onion, which can be toxic for dogs. With the Cup Board Pro in place, I can direct scraps into the cup and out of my way. Dog worries aside, this cup keeps scraps off the floor and makes workspaces neater. You can chop, chop, chop — and then empty the cup right into the trash, versus having to bring the trash can over for cleanup.
We independently select these products—if you buy from one of our links, we may earn a commission.