These Garlic Butter Steakhouse Kebobs Are an Easy Weeknight Win
8 maja 2019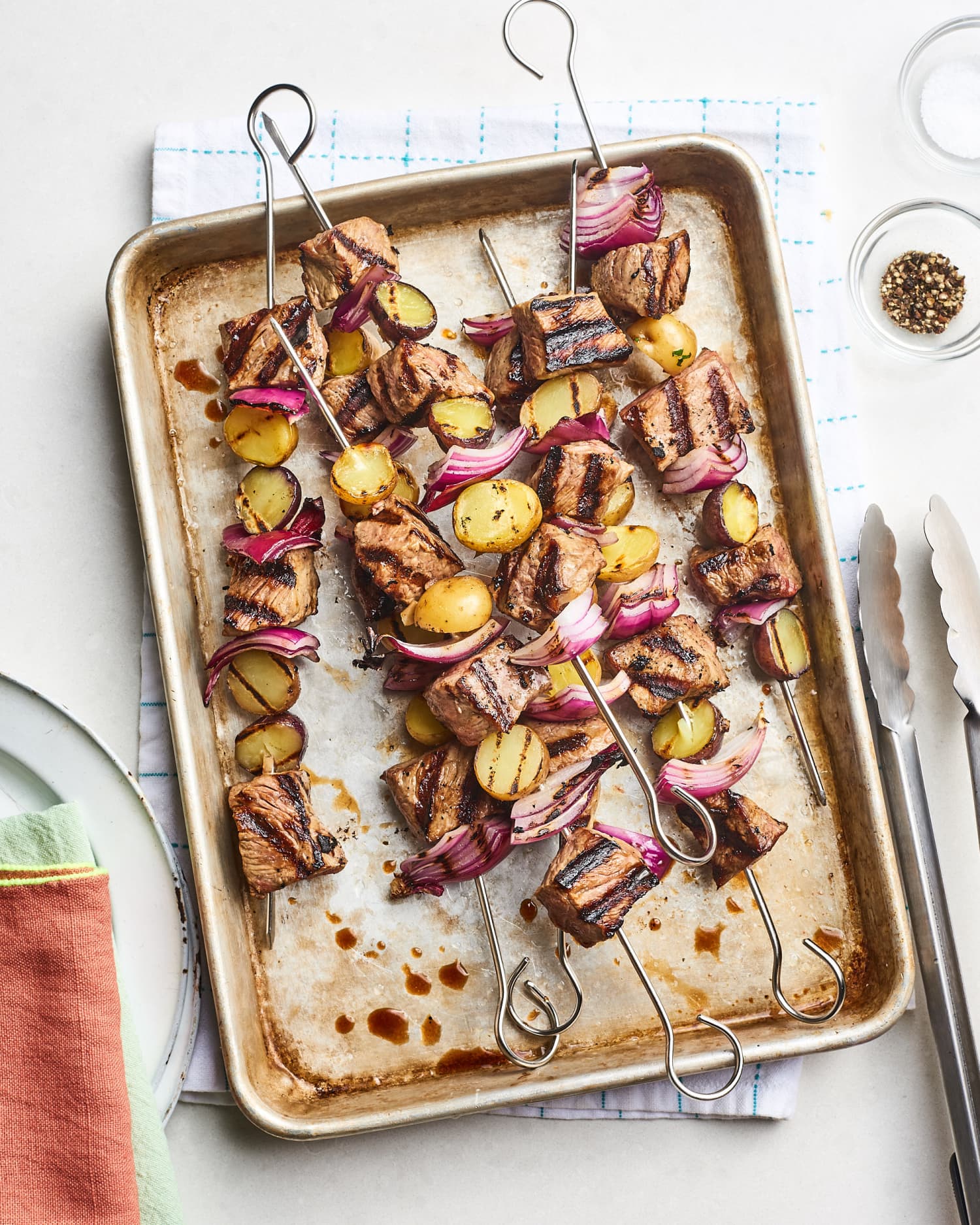 The very best steakhouses have a vintage vibe, complete with leather chairs, flickering candlelight, and servers wielding crumb scrapers. And while a dimly lit restaurant is fitting for midwinter date nights, I'd rather spend a breezy summer's eve relaxing by the grill. This recipe lets you have both; you get to relax on the patio and enjoy a chargrilled steakhouse dinner, complete with juicy steak, tender red onion, and baby potatoes served on skewers and brushed with garlicky butter.
Tips for Grilling Steakhouse-Style Potatoes
No steak dinner is complete without a side of potatoes. Choose waxy or all-purpose potatoes, such as Yukon Gold or red potatoes, rather than starchy baking (or Idaho) potatoes, because they'll hold together better on the skewers. Potatoes are dense, so they'll take too long to start from raw on the grill. Get a jumpstart by parboiling the potatoes before skewering the tubers so they'll be done cooking at the same time as the steak.