These Low-Carb Lunches Are Packed with Veggies
6 czerwca 2019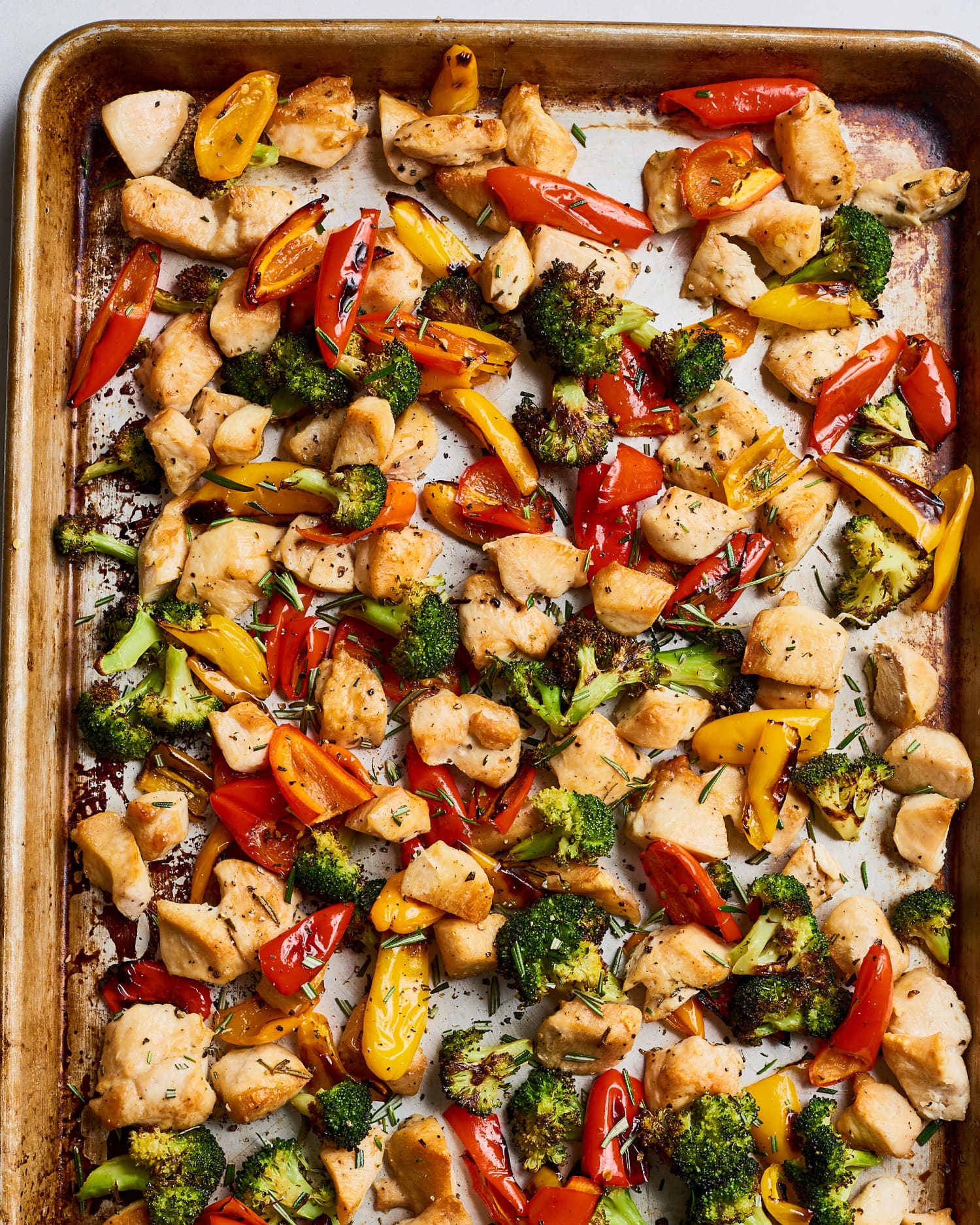 If you're trying to eat fewer carbohydrates, you may be wondering what to fill your plate with instead. The best answer, in my opinion, is veggies. We're all trying to eat more plants, and while a few vegetables are high in carbs (like sweet potatoes and corn), most are perfectly well-suited to a low-carb diet. Here are 10 easy lunches that are low in carbs and high in vegetables.
This colorful sheet-pan meal is just about the best thing you can make while meal prepping over the weekend. You'll get a week of lunches out of it with minimal effort.
To keep this salad even more low-carb-friendly, lose the Buffalo croutons and just drizzle the salad with your favorite hot sauce instead.
Once rolled and sliced, these hummus- and vegetable-filled rolls keep well for hours, which means they'll hold up great if you're packing lunch.
Adding shredded cabbage to your usual tuna salad is a smart way to add crunch and nutrition. Try serving it over greens to keep it low-carb-friendly.
Cauliflower "couscous" is a great swap-in for regular couscous in this eye-catching salad. You can make it yourself or use store-bought cauliflower rice.
Keep a container of zucchini noodles in the fridge and this simple lunch bowl will come together in about five minutes.
Swiss chard is typically cooked, but here it forms the base of a hearty slaw that can be dressed and stored for days. If you need a little protein, top it with a hard-boiled egg or leftover shredded chicken.
Frittatas are a great vehicle for the odds and ends in your crisper drawer. While this one calls for broccoli and tomatoes, feel free to throw in any vegetables you're trying to use up.
This clever take on egg rolls loses the carbs and throws in extra vegetables to add bulk — reach for your favorite slaw mix to keep it extra easy.
Fried cauliflower rice is something that thrives on leftovers. If you have roasted vegetables or meat remaining from dinner, throw it all in.