This 1 Ingredient Makes Smoothies Ridiculously Creamy (Nope Not Frozen Banana!)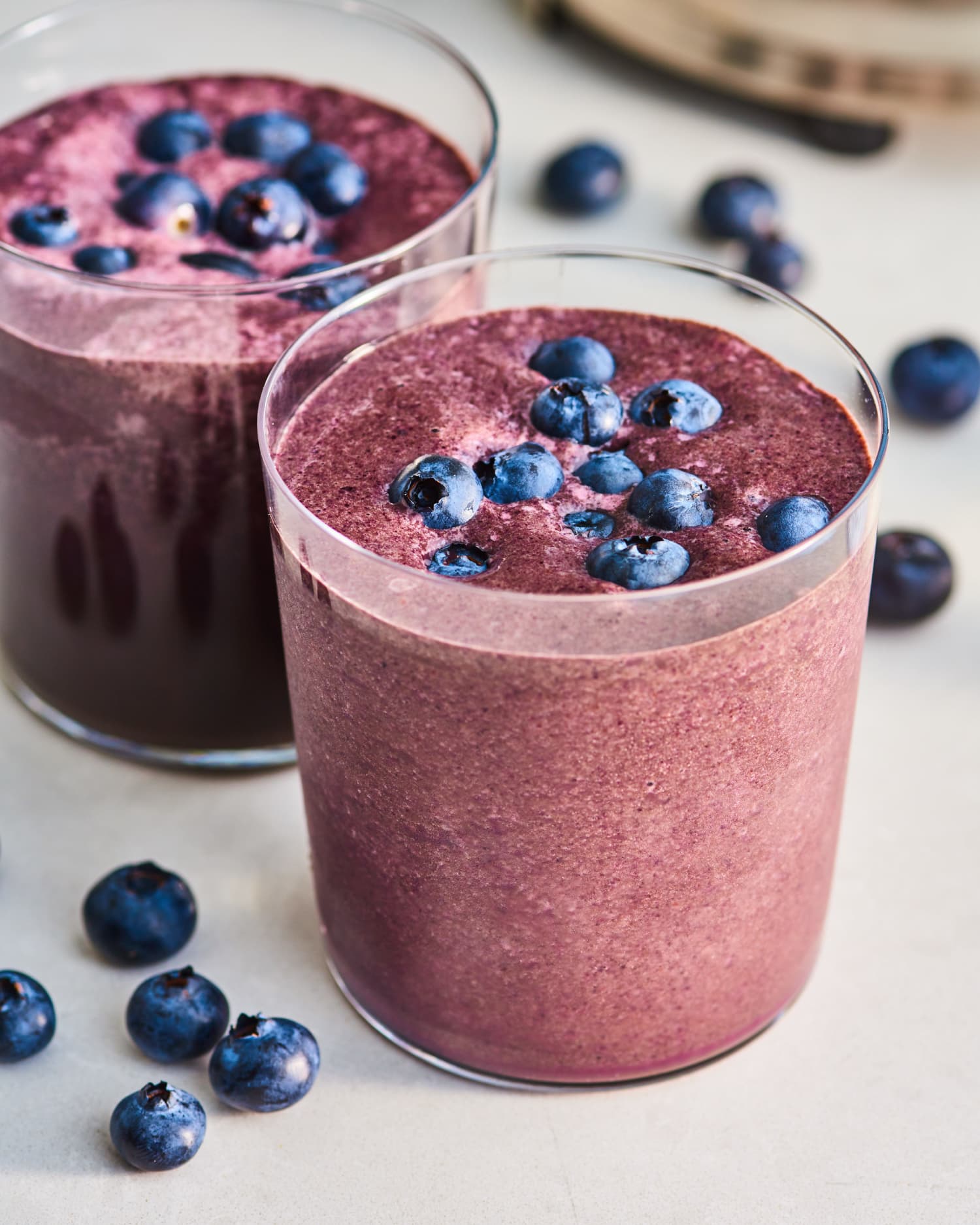 Are you convinced that the only way to enjoy a perfectly smooth and creamy smoothie is a trip to the smoothie shop? While a good blender helps, I've found an ingredient that can turn any thin and icy smoothie into a super-rich and satisfying one — and no, it's not a frozen banana. My new favorite smoothie ingredient is avocado, and although you can add it to any smoothie of your liking, I prefer to blend it with mixed berries, spinach, milk (dairy or otherwise), and maple syrup, which creates a sweet-tart smoothie that is creamy beyond belief.
An avocado also adds heart-healthy fats to any smoothie, helping to keep you fueled until lunch.
Ditch the Banana (and the Yogurt, Too!)
Frozen bananas or thick Greek yogurt are often added to smoothies to make them creamier, but here's why I prefer avocados. Bananas have a distinct flavor that not even the tartest berry can hide, while mild-flavored avocados add a thick and creamy texture to smoothies without overpowering other flavors. Yogurt isn't an option for anyone avoiding dairy, but this avocado smoothie can be made with nondairy milk.
Frozen mixed berry blends, full of blueberries, raspberries, and blackberries, are my favorite smoothie base. Mixed berries add a sweet-tart flavor and a vibrant hue that stays bright even after the spinach and avocado are blended in (which is important when serving kids who eat with their eyes first). Ice-cold frozen berries are a better bet than frozen, because they chill the smoothies without diluting the drink.
Otagowano:
Avocados
Breakfast
Children
Easy
Frozen Foods
Fruit
Gluten-Free
Greens
Recipe
Recipes
Snapshot Cooking
Vegan