This Freezer-to-Oven Fruit Crumble Is the Easiest Summer Dessert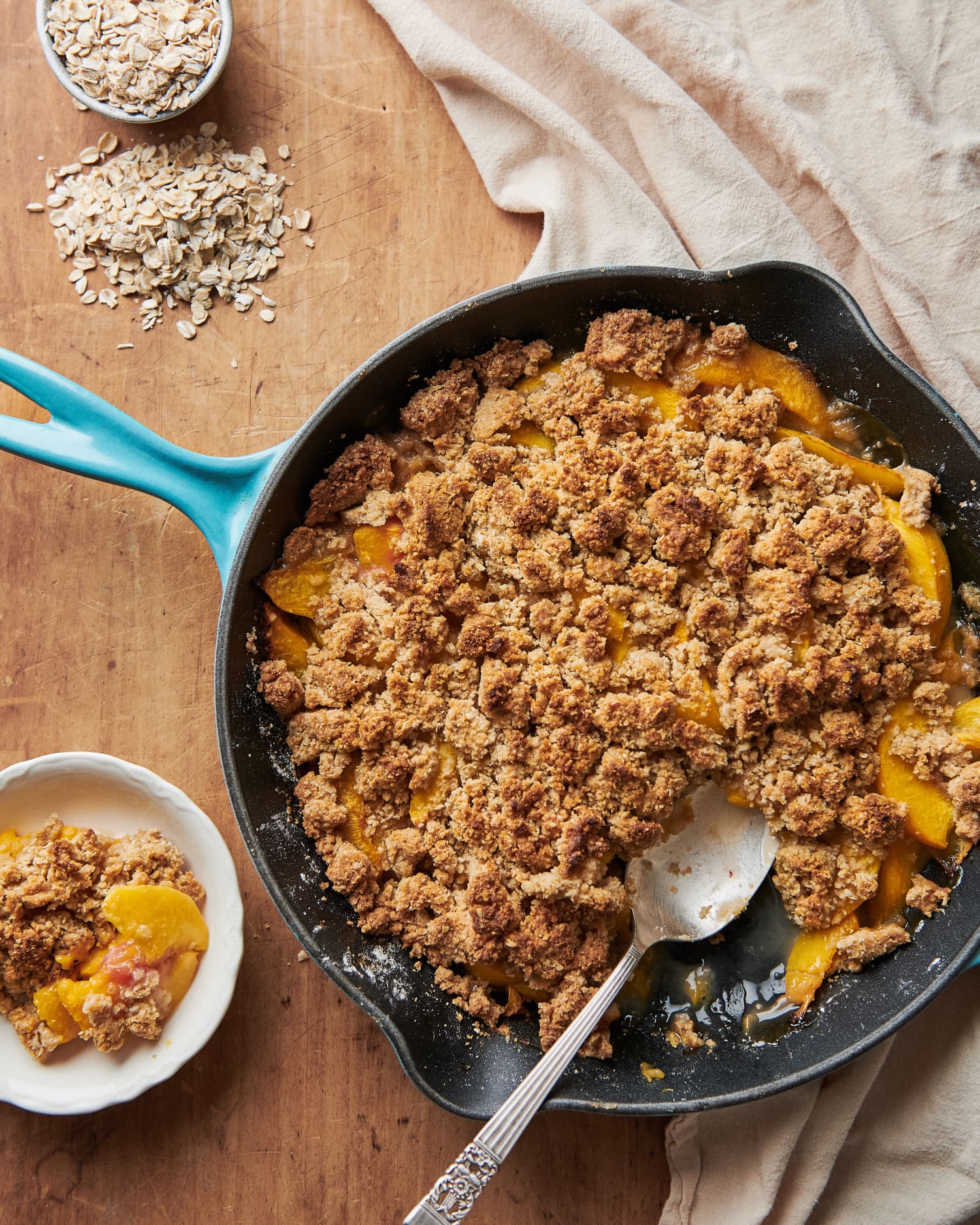 Freezing is one of the easiest ways to preserve summer fruit. While most vegetables require a quick dip in boiling water and then a cool down in an ice bath, fruits — such as berries, peaches, cranberries, and cherries — will actually last longer if you skip the water altogether and pop 'em straight into the freezer (also known as dry freezing).
The best way to freeze fruit is to arrange the berries or sliced stone fruit on a parchment-lined baking sheet in a single layer (they shouldn't be touching). Once they're frozen solid, transfer them to a ziptop bag or straight-sided jar and return to the freezer. The one (optional) extra step is to toss the fruit in sugar before you freeze it, which will help it last longer. You'll toss the fruit with sugar and stir until dissolved, then pack it into containers with a little extra room for expansion.
My favorite thing to do with frozen summer fruit, sugared or unsugared, is to bake it into a crisp, crumble or pie. This recipe can be made with any frozen fruit, and the fruit goes directly from the freezer into the baking dish. It doesn't get much easier!
Weeknight Preserving is your beginner's guide to preserving the best of the season even if you have a small kitchen or a couple hours on a weeknight. We asked Marisa McClellan of Food in Jars for a true beginner's guide to preserving, from pickles to jams to freezing to fermenting. You (yes you!) can make a pickle or a jam to be proud of this summer. Share your preserving triumphs with us by tagging #thekitchn on Instagram.
Wondering what to do with the pickles you've made? Check out Marisa's latest book, The Food in Jars Kitchen. It contains over 100 recipes to help you cook, bake, transform, and share your homemade preserves!
Otagowano:
4th of July
dessert
Frozen Foods
Fruit
Recipe
Sugar
Vegetarian