This Garlic Parmesan Chicken Bake Is Ready in 15 Minutes
13 maja 2019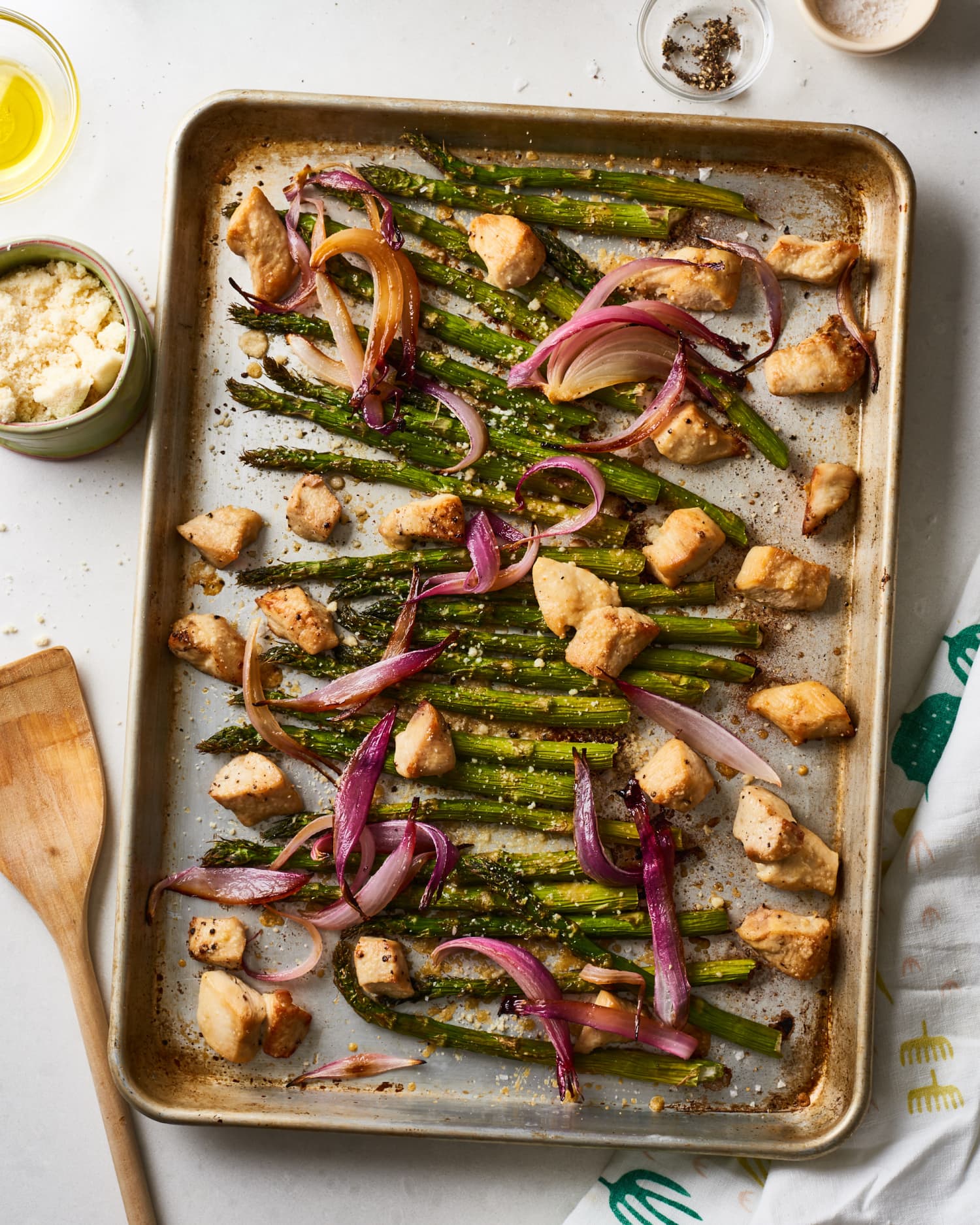 Mild-mannered chicken breast is like a blank canvas, ready to take on any flavor it's partnered with. In fact, the lean cut of meat begs for a boost of flavor, and the fastest, most delicious duo (and the one I lean on most often!) is a generous coating of garlic and a sprinkling of salty Parmesan. It's a classic pairing that never gets old, and packs each and every piece of chicken with delicious flavor.
Step One: Crank Up the Oven Really High
While 350 to 400ºF is typically the sweet spot for cooking boneless chicken breast in the oven, this recipe has you crank up the temperature to a scorching 500ºF to preheat the sheet pan, then lower it to 475ºF when you add the chicken and asparagus.
Don't worry — the super high heat won't leave you with overcooked, dry chicken and burnt asparagus. In fact, it's quite the opposite. In addition to helping you get dinner on the table faster, a shorter, hotter stint in the oven gives the chicken a deep sear on the outside while keeping the inside juicy, and leaves the asparagus perfectly crisp-tender. Because you're cranking up the heat, good-quality garlic powder is better than the fresh stuff since it delivers on flavor but won't burn.