This Kitchen Mat Kickstarter Reached Its Goal in 7 Minutes
11 czerwca 2019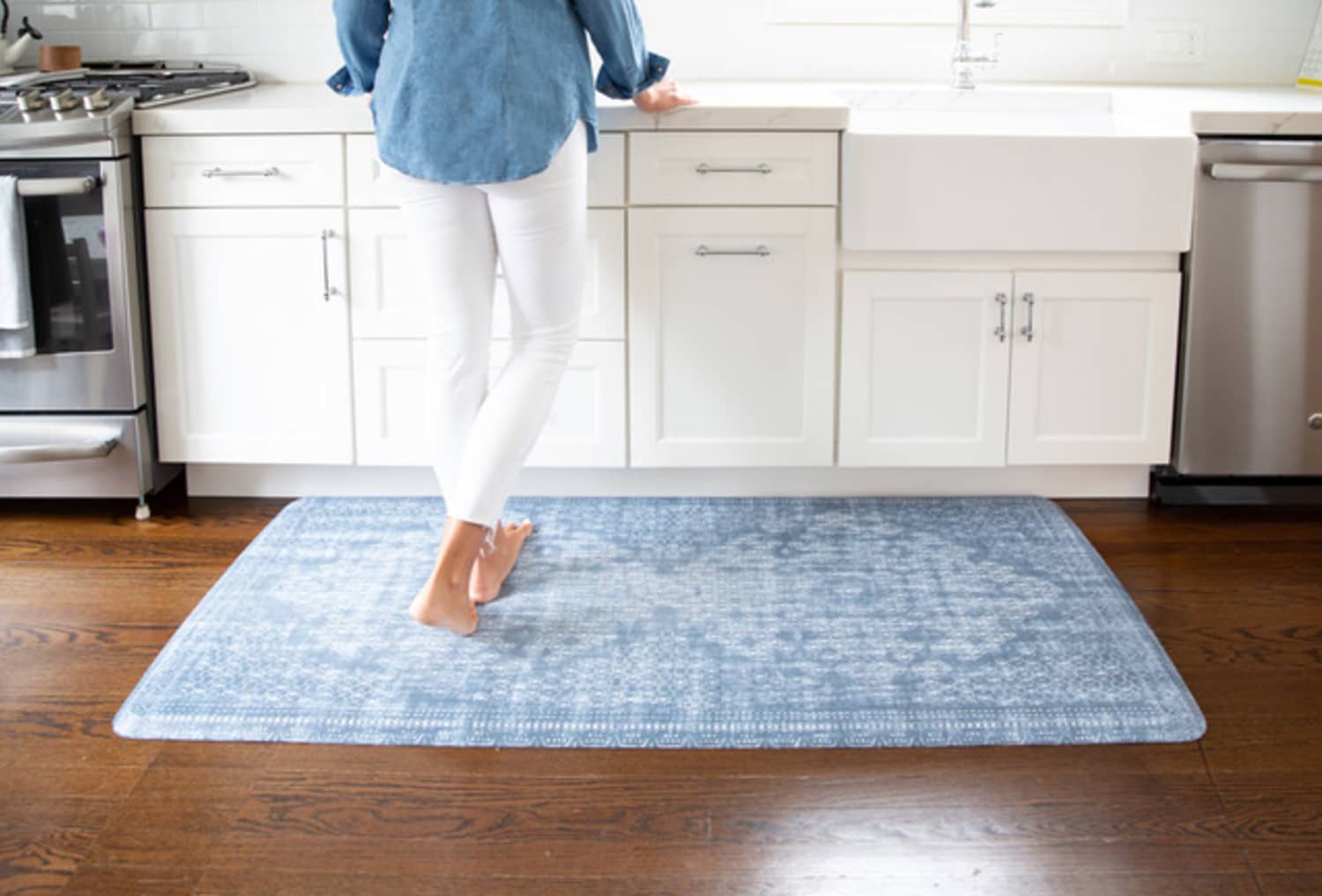 We here at Kitchn are pro-anti-fatigue mats — if you spend a lot of time in the kitchen chopping produce and washing dishes, these mats offer great support for your feet and back — but we're always lamenting their unattractive appearance. For all their functionality, stylish options are hard to come by.
Until today, that is. This morning, new anti-fatigue mat company Namamat launched their Kickstarter campaign — and they reached their $25,000 goal in seven minutes. Seven minutes!
Clearly there's a demand for good-looking anti-fatigue mats, and Namamat perfectly hits the mark. The mats come in three colors — Sand, Dove, and Marine — and look like beautiful, heirloom rugs. But unlike rugs, the mats are spill-resistant and easily wipe clean, and they feature an anti-slip bottom. They're also made in the United States.
But are these mats as comfortable as they are beautiful? Yes! I had the opportunity to try one out in my kitchen over the last few months, and I've noticed a marked difference in my lower back pain. The mats are 3/4-inch thick and super cushy. The company touts them as feeling like "you're standing on a zillion gummy bears," and I wholeheartedly agree with that description.
I reached out to Namamat's CEO, Elizabeth Granados, about the wildly successful first day of her Kickstarter campaign. Here's what she had to say: "We are overwhelmed with the outpouring of love for this product, and can't wait to see them in homes across the U.S.!"
We're big fans of using the Namamat in the kitchen, of course, but you can also put them in your laundry room, home office, or anywhere else you spend a lot of time on your feet!
Fun fact: Our Lifestyle Director, Lisa Freedman, wrote this post on Kitchn last January, which inspired the creator (Little Nomad) to come up with the idea that is now Namamat! We love a full-circle moment.
If you want to support Namamat on Kickstarter (and I highly recommend you do!), the campaign goes until July 11.