This Sheet Pan Stir-Fry Is the Tastiest, Easiest Way to Cook Tofu Tonight
15 maja 2019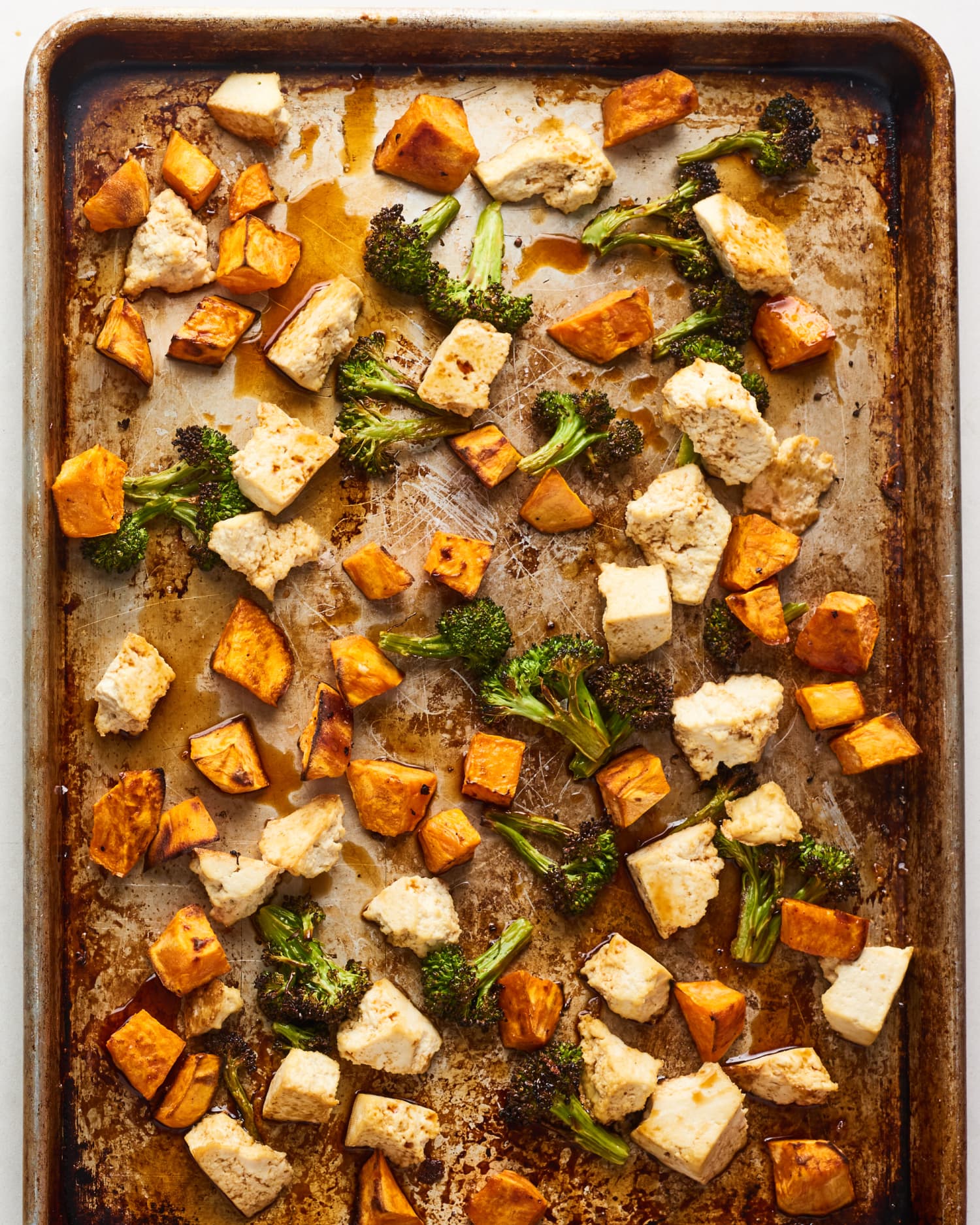 Think of this weeknight wonder as stir-fry meets sheet pan dinner. It has everything you love about stir-fries — from the crisp-soft nuggets of tofu to the tender vegetables to the irresistible blanket of sauce — but doesn't require you to stand over the stove. Instead, you'll toss the tofu cubes and vegetables onto a sheet pan, slide them into a fiery oven, then finish it off right before serving with a savory drizzle of teriyaki sauce.
For Crispier Tofu, Save the Sauce for Last
While tofu can be prepped and served up a bunch of different ways, there's nothing better in my book than bite-size nuggets that are wonderfully crisp on the outside and pillowy soft in the center.
To achieve that texture, you'll need to follow a few easy but crucial steps. First, press and drain the tofu before cooking with it. Second, roast it in a fiery-hot oven. And third, wait until after the tofu is cooked to toss it with the sauce. If you add the sauce before you start cooking, the sauce will soak into the tofu and prevent the tofu from getting crispy. Plus, the sauce is likely to burn.