Transform a Bag of Frozen Shrimp into Sizzling Fajitas in Just 15 Minutes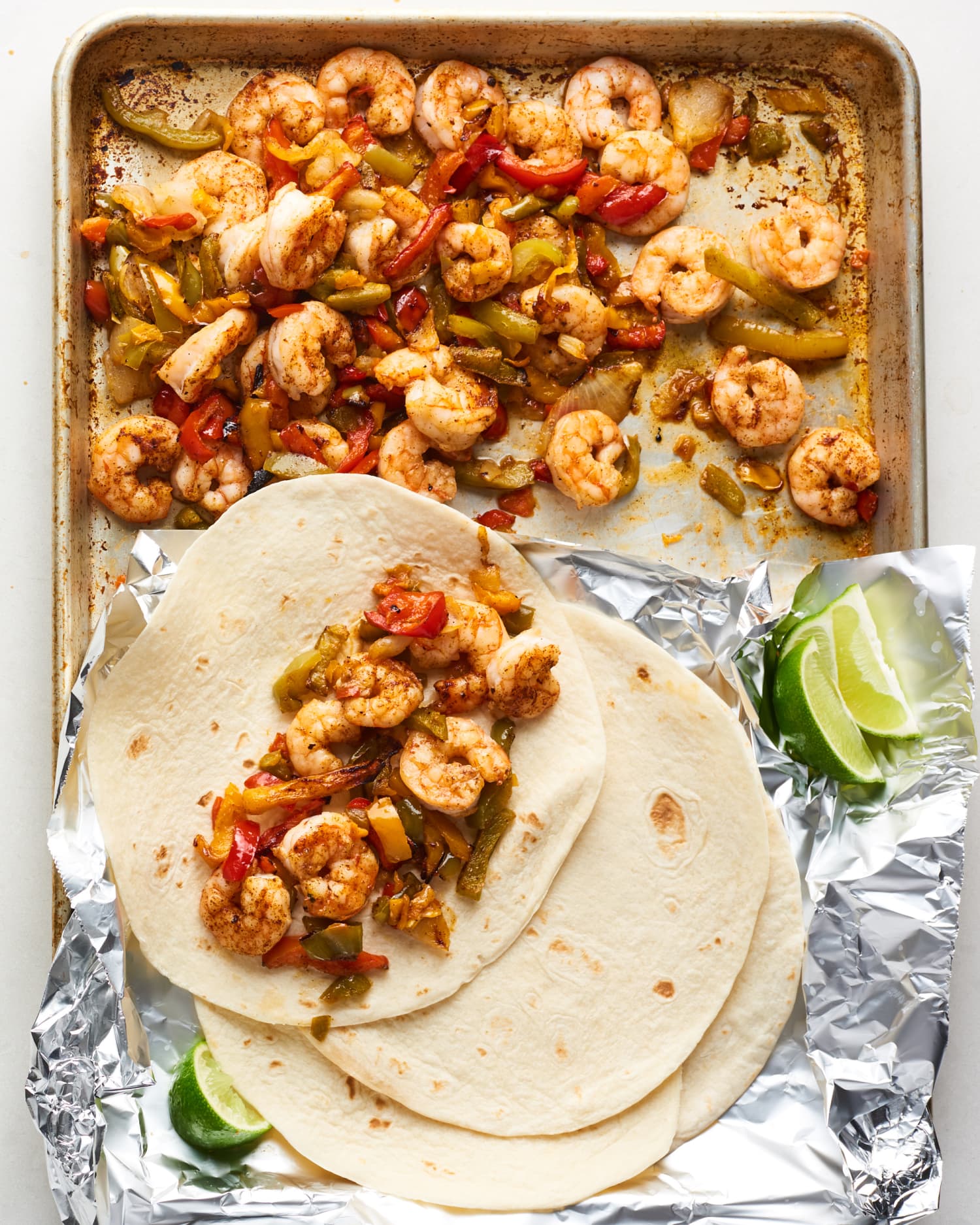 These warm and smoky shrimp fajitas are, without a doubt, the easiest shrimp fajitas you'll ever make. (And they're downright delicious to boot). You just need five simple ingredients from the freezer and pantry, which you'll roast on a sheet pan and then stuff into soft tortillas. Spoon on your favorite fajita toppings, and dinner is done.
The Easiest Fajitas Start in the Freezer Section
Count these one-pan fajitas as just one more delicious reason to keep a bag of frozen shrimp stocked in your freezer. You'll pair them with a bag of pepper and onion stir-fry mix because yes, those mixed frozen veggies are good for a whole lot more than stir-frying, and it cuts down dinner prep to almost nothing.
The recipe calls for tossing everything with a couple of spoonfuls of taco seasoning, but if you don't have a packet handy, you can also use a mix of chili powder and ground cumin to get the same warm, smoky aroma.
Otagowano:
Easy
Easy Weeknight Dinners
Frozen Foods
Recipe
Recipes from The Kitchn
Recipes Vertical
Roasting
seafood
Spices
vegetables