Transport Yourself to Italy with Grilled Antipasto Skewers
7 maja 2019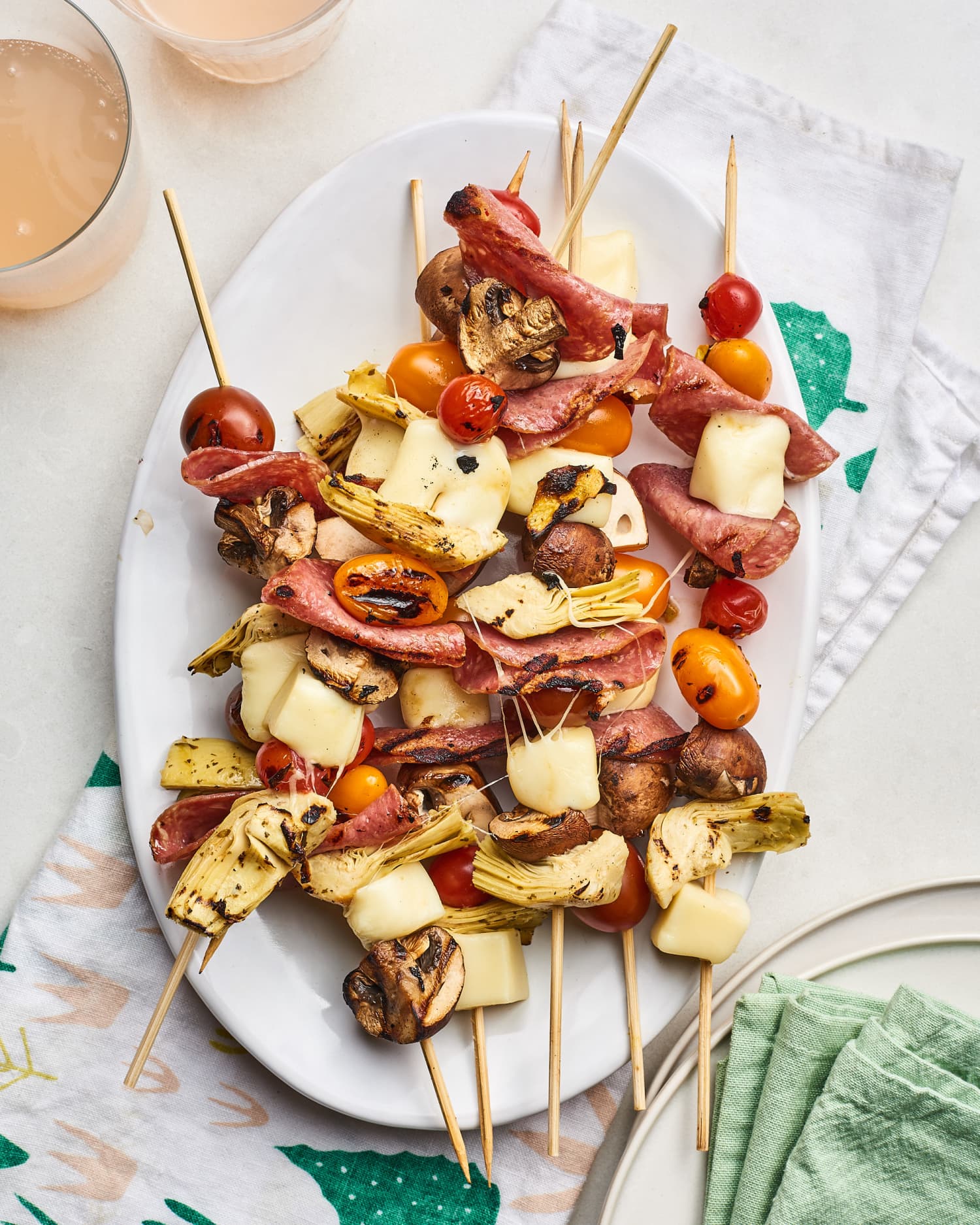 Why does the main course get all the grill time? Here, we're setting Italy's famed first course over the coals instead of simply arranging it on a platter. You'll trade toothpicks for skewers and grill kebabs of salty cured meat, creamy cheese, briny artichokes, rich mushrooms, and juicy tomatoes, then serve as an appetizer or alongside a side salad for a light and fresh summer supper.
The Speedy Secret to Skewer Grilling
Antipasto skewers cook quickly, moving from the grill to the table in less than five minutes. But the one thing that can stop the clock are dry skewers. Wooden skewers must be soaked for at least 30 minutes before hitting the grill, lest they turn to ash.
Pro tip: Soak your skewers en mass and freeze. When you're ready to cook, slide ingredients onto frosty skewers and grill. I wouldn't suggest substituting metal skewers for this recipe. Bamboo skewers don't conduct heat so the mozzarella stays put on the skewers.