Would Your Child Want to Eat Her Vegetables If They Came with … Salad Frosting?
11 czerwca 2019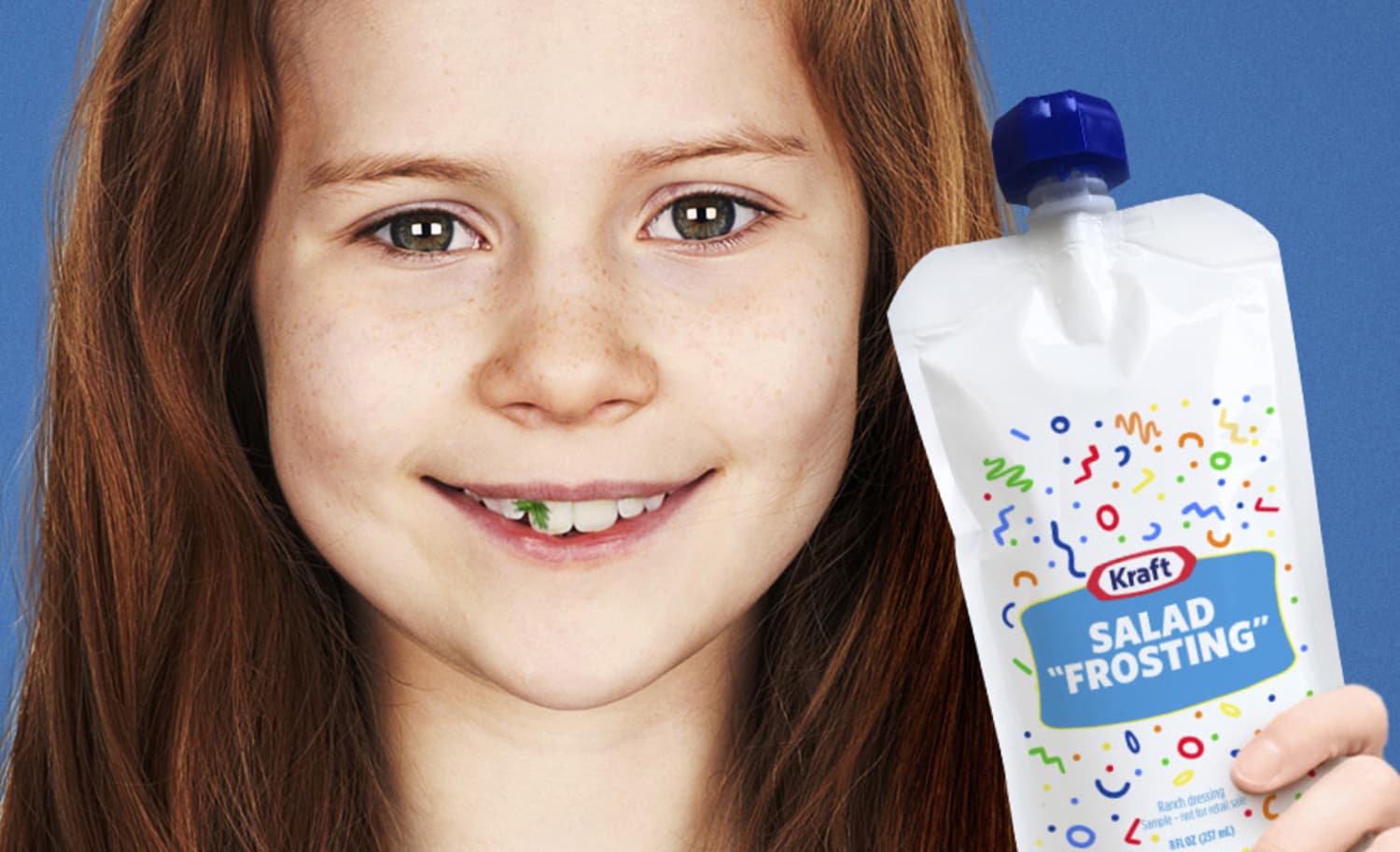 It's one of the classic parenting struggles: How can I get my child to eat her vegetables without causing a temper tantrum? No need to consult Dr. Spock, because Kraft has an innovative solution that you've probably never considered: Try serving healthy greens along with a side of "salad frosting."
As you may have guessed, salad frosting is simply Kraft ranch dressing disguised inside a tube that looks as though it contains vanilla frosting. Many parents are probably already used to bribing their children, or even fooling them into eating healthy foods, so tempting them with salad frosting isn't too much of a stretch.
"Simple innocent lies are not only part of parenthood, but a true tactic used by parents everywhere," Kraft wrote in a press release. "Kraft Salad 'Frosting' is one lie you won't feel bad telling your kids."
In theory, this strategy might work. It does, after all, give your kid the opportunity to participate in dinner. Place a plate of broccoli or carrots in front of her, and let her go wild squirting and spraying "frosting" all over her vegetables. Anything to get her excited about dinner, right?
The folks at HuffPost make an interesting point, though: A two-tablespoon serving of Kraft ranch dressing contains more fat than the same serving of Pillsbury frosting (although the frosting obviously has more sugar). So it's not all that much healthier.
Still, I would bet there are plenty of parents who are at the end of their rope and willing to try anything, including a drizzle of ranch dressing, to tempt their kids into eating something other than pizza and chicken tenders.
As for its effectiveness at actually fooling kids, salad frosting might not be actual frosting, but it is ranch dressing, and ranch dressing is extremely tasty. Maybe your kids will be so busy enjoying their carrots they'll forget you tried to trick them.