You Only Have 3 Days Left to Get Wüsthof Classic Knives on Mega Discount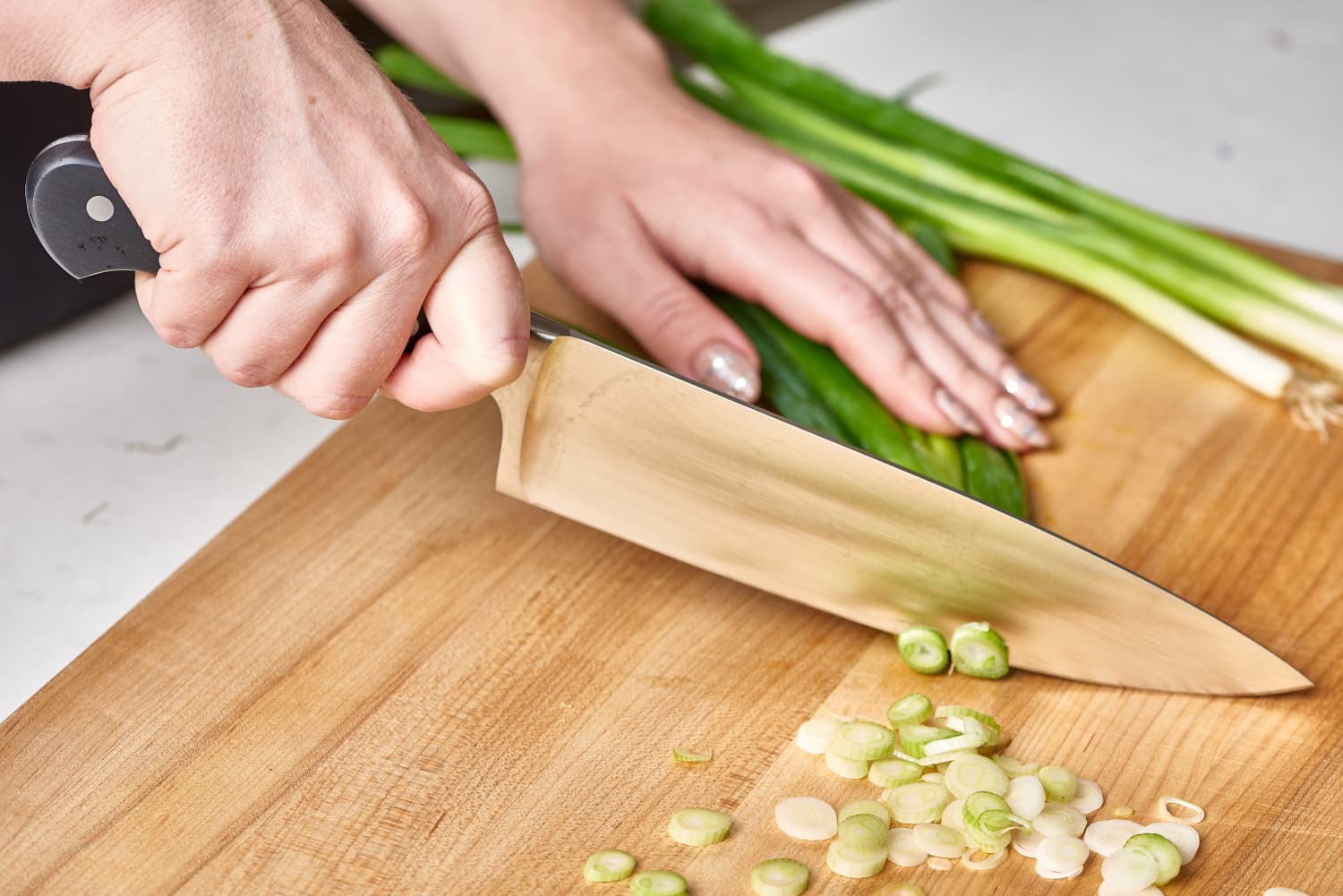 When I was 16, I got my first set of knives: an 8-inch Wüsthof chef's knife and a 3 1/2-inch Wüsthof paring knife. Almost 25 years later, I still have both knives. They are the workhorses of my kitchen. They have never let me down. And, while I have several things in my kitchen that I really like, my knives are really the only tools I can't live without. They're so essential that when I go to stay at an Airbnb, I wrap my knives up in a dish towel and bring them with me.
I'm not the only one who thinks Wüsthof knives are the bee's knees: Kitchn editors love these classic German knives for their sharp carbon-steel blades that can easily mince herbs, dice onions, or debone a chicken. They also have a comfortable grip and just the right amount of heft, without being too weighty.
And right now is the time to invest: All Wüsthof Classic series knives are on super sale at Sur la Table and Williams-Sonoma — until this Friday, May 17.
At up to 60 percent off, I'd argue that even if you already have good knives, now is the time to add a knife or two to your toolkit. And if you're looking for a gift for the new grad in your life, this really is the present that will last a lifetime. Here are some of the best deals.
If you only have one knife, it should be a chef's knife and 8-inch is the right size for most cooks. Our gear pro Sharon Franke calls this knife "just perfect." If you can afford it, she says, "this is the best chef's knife for any type of home cook."
A paring knife is the second-most important knife in a chef's arsenal. This small-but-mighty tool is great for peeling and trimming fruits and veggies, zesting citrus, and deveining shrimp.
The third and final knife that you really need is a serrated knife. Not just for slicing bread, a serrated knife is a must for foods that are tough on the outside and softer on the inside — like tomatoes and peaches!
If you know a young cook who is eager to step up her game in the kitchen, I love this two-piece set, which includes a 6-inch chef's knife and a paring knife.
Generally speaking, Kitchn is anti-block set because they often come with a bunch of knives you'll never use. However, this 7-piece set comes with the essentials (chef's knife, paring knife, serrated knife) plus kitchen shears, a steel for keeping your carbon-steel blades sharp, and a knife block. The 6-inch utility knife isn't a must, but it's nice to have, and at this price, you're getting amazing value.
We independently select these products—if you buy from one of our links, we may earn a commission.
Otagowano:
affiliate
Knives&Cutlery
Sales&Events
sur la table
Williams Sonoma